NFL Standings 2022: Buffalo Bills, Philadelphia Eagles Among Few Undefeated Teams In Week 3
The Buffalo Bills and Philadelphia Eagles concluded Week 2 with dominant victories Monday night, looking like the best teams in their respective conferences. They enter Week 3 atop the early 2022 NFL standings as two of the league's six remaining undefeated teams.
Buffalo quarterback Josh Allen is the early MVP favorite with 614 passing two yards, seven touchdowns and a 123.7 passer rating. The Bills have outscored their first two opponents by 55 points following Monday's 41-7 blowout of the Tennessee Titans.
Philadelphia QB Jalen Hurts has led the Eagles to the top of the standings with 576 passing yards and 147 rushing yards, including three rushing touchdowns. The Eagles rank first in total offense following Monday night's 24-7 victory over the Minnesota Vikings.
It's not much of a surprise that the Bills and Eagles are 2-0, considering they started the season as favorites to win division championships. The same goes for the undefeated Kansas City Chiefs and Tampa Bay Buccaneers. The Miami Dolphins and New York Giants are the most surprising 2-0 teams.
Miami and Buffalo have a share of the AFC East lead. The rivals will break the tie for first place in a pivotal Week 3 matchup. The Bills visit the Dolphins with a seven-game winning streak against Miami.
The Dolphins came back from a 21-point deficit to upset the Baltimore Ravens in Week 2. Tua Tagovailoa threw for 469 yards and six touchdowns. Miami can establish itself as a legitimate Super Bowl contender by defeating Buffalo.
The NFC East was expected to be a two-team race between the Eagles and Dallas Cowboys, but it's the Giants that are tied for first place in Week 3. The Giants host the Cowboys and quarterback Cooper Rush on Sunday in a critical NFC East matchup.
Kansas City is aiming to win its seventh straight division title. The AFC West is viewed as the NFL's best division. The Chiefs picked up a key win over the Los Angeles Chargers in Week 2.
Tampa Bay beat the New Orleans Saints in Week 2 for an important divisional win. The Buccaneers have a two-game lead over the winless Carolina Panthers and Atlanta Falcons in the AFC South.
The Panthers and Falcons are the only 0-2 teams in the NFC. The Titans, Cincinnati Bengals and Las Vegas Raiders are also 0-2.
The Indianapolis Colts and Houston Texans remain winless after playing to a tie in Week 1. Every NFC North an NFC West team has a 1-1 record.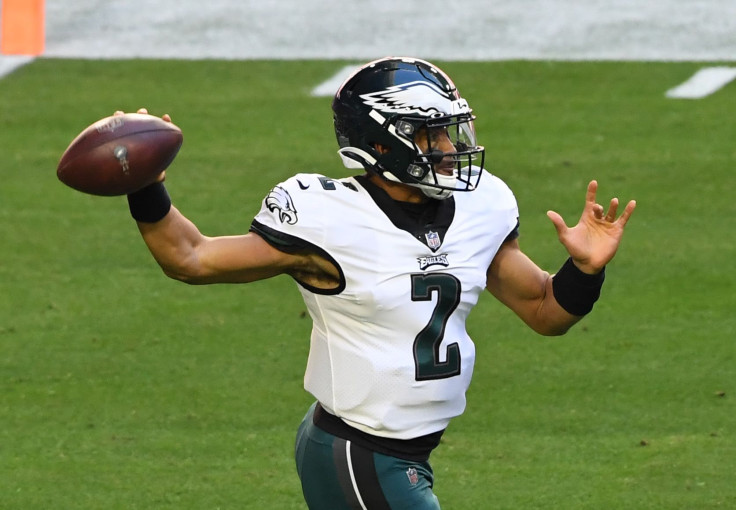 © Copyright IBTimes 2023. All rights reserved.