NFL Trade Rumors: Julio Jones, Jimmy Garoppolo Could Be Moved For Draft Picks
There's speculation that the Atlanta Falcons and San Francisco 49ers might be in the market to move one of their most important players. Just days ahead of the 2021 NFL Draft, wide receiver Julio Jones and quarterback Jimmy Garoppolo are at the center of the latest trade rumors.
Teams around the league have called the Falcons about Jones, according to multiple reports. NBC Sports' Peter King noted that it would not be surprising for Atlanta to put together the framework of a deal for the star wide receiver because of his large salary and the Falcons' poor salary cap situation.
Jones probably won't be traded before June 2, which would allow the team to create $15.3 million in cap space for the upcoming season and avoid an additional cap hit in 2022. If Jones is moved, Atlanta would likely seek a first or second-round pick in next year's draft as compensation.
Jones leads all receivers with a $23 million cap hit next season. The 32-year-old has made the Pro Bowl seven times, and his career average of 95.5 receving yards per game are the most in NFL history. Jones only played nine games last season, catching 51 passes for 771 yards and three touchdowns.
Atlanta owns the No. 4 overall pick in Thursday's draft. The Falcons have been linked to star Florida tight end Kyle Pitts.
San Francisco is just ahead of Atlanta with the No. 3 pick in the first round. After making a trade to move up nine spots, the 49ers reportedly have their eyes on a quarterback. That could spell the end for Garoppolo in the Bay Area as soon as this offseason.
The 49ers might become even more inclined to trade Garoppolo during the draft, according to King, who suggests San Francisco could lower its expectations from a first to a second-rounder in exchange for the quarterback. There's been speculation that the New England Patriots might try to acquire its former signal caller.
It was less than 15 months ago that Garoppolo nearly led the 49ers to a Super Bowl championship, but the 2020 season was a disappointing one for San Francisco and its quarterback. Garoppolo missed the majority of the season with injuries for the second time in three years, and the 49ers finished with a 6-10 record.
Garoppolo has been productive when under center, posting a 98.9 passer rating and a 24-8 record as a starter. It's still unknown if he can stay healthy or play at a Pro-Bowl level for an entire season.
Garoppolo is set to make close to $25 million in 2021.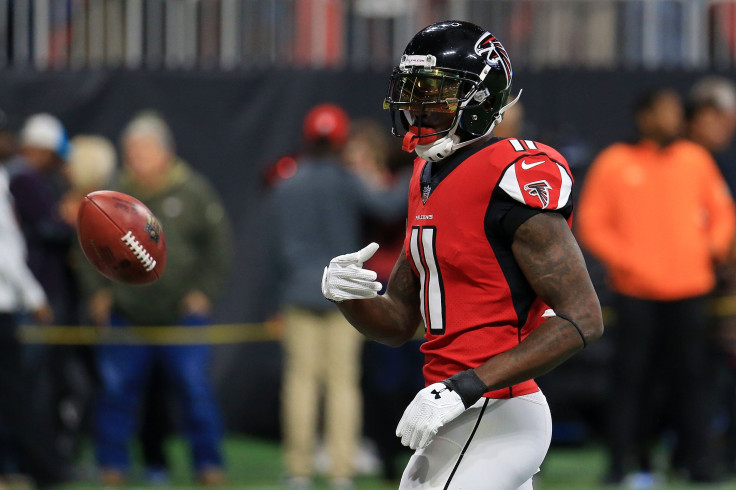 © Copyright IBTimes 2023. All rights reserved.