NFL Week 1 Picks Against The Spread 2020: Predictions ATS, Updated Betting Odds For Every Game
The NFL is finally returning after a seven-month hiatus that included no preseason games. With teams having less preparation than usual and mostly empty venues, the 2020 season could be among the most unique in recent memory.
Here are picks against the spread for every game in Week 1, as well as the latest betting odds. Betting lines and trends are courtesy of OddsShark.
Houston Texans (+9) at Kansas City Chiefs
Before the Chiefs pulled away from the Texans in the divisional playoffs, Houston opened the game at Arrowhead Stadium with a 24-0 lead. This should be a competitive shootout if the Texans' defense can get a few stops. Deshaun Watson might finally take the leap and become an MVP candidate in 2020.
Prediction ATS: Houston
Green Bay Packers (+2.5) at Minnesota Vikings
Without a real home-field advantage, Minnesota shouldn't be favored by nearly a field goal over Green Bay. The Packers probably won't match last year's 13-3 record, but they are pretty evenly matched with their NFC North rivals, who have lost some key defensive players. Kirk Cousins threw for just 352 total yards and a passer rating of around 55.0 in a pair of losses to Green Bay last season.
Prediction ATS: Green Bay
Miami Dolphins (+6.5) at New England Patriots
After Cam Newton replaced Tom Brady and so many Patriots opted-out of the season, New England might be the NFL's most unpredictable team. Ryan Fitzpatrick could find some success against a Patriots' defense that's certain to regress. Miami has a habit of giving Bill Belichick's teams trouble as a sizable underdog.
Prediction ATS: Miami
Chicago Bears (+3) at Detroit Lions
Matt Nagy is a perfect 4-0 as Chicago's head coach against Matt Patricia's Lions. After trading top cornerback Darius Slay, Detroit's defense could take a few weeks to find its grove.
Prediction ATS: Chicago
Seattle Seahawks (-2) at Atlanta Falcons.
A top Super Bowl contender in the NFC, Seattle is at least three points better than Atlanta. Russell Wilson should have a big day against a defense that ranked 24th in opponents' passer rating in 2019. Don't get too excited by the Falcons' strong finish last season when they had no chance to make the playoffs.
Prediction ATS: Seattle
Philadelphia Eagles (-5.5) at Washington Football Team
When Carson Wentz is healthy, the Eagles are among the best teams in the conference. Washington will be one of the NFC's worst teams if Dwayne Haskins doesn't improve greatly in his sophomore campaign. Philadelphia is 5-1 against the spread in their last six matchups with Washington.
Prediction ATS: Philadelphia
Indianapolis Colts (-8) at Jacksonville Jaguars
Few teams in recent memory have lost as much defensive talent in the span of a year as Jacksonville. Behind a terrific offensive line, Philip Rivers could look rejuvenated, at least for one week. The Jaguars finished last season 2-6 against the spread.
Prediction ATS: Indianapolis
Cleveland Browns (+7.5) at Baltimore Ravens
The Browns should be improved from last year's disappointing season with lower expectations, offensive line additions and a better head coach. Cleveland did find a way to beat Baltimore handily last year. This could be a fun game that features a lot of points.
Prediction ATS: Cleveland
New York Jets (+6.5) at Buffalo Bills
The Jets had a winning record in the 13 games that Sam Darnold played last year. They'll have a chance to steal what could be a very low-scoring game.
Prediction ATS: New York
Last Vegas Raiders (-3) at Carolina Panthers
The Raiders' continuity could benefit them Sunday against a team that has a new starting quarterback and a brand new coaching staff. The Panthers only had one victory after Week 6 in the 2019 season.
Prediction ATS: Las Vegas
Los Angeles Chargers (-3) at Cincinnati Bengals
Joe Burrow has a good chance to eventually become an elite quarterback. It just might not look like it in his NFL debut behind a bad offensive line and against a pretty good defense. Tyrod Taylor could get off to a decent start now that he's reunited with head coach Anthony Lynn.
Prediction ATS: Los Angeles
Arizona Cardinals (+7) at San Francisco 49ers
San Francisco's defense will regress after allowing fewer than 170 passing yards per game. The Cardinals played the 49ers tough last year in a pair of close defeats. Kyler Murray could become a Pro Bowl quarterback one season removed from being the No.1 overall draft pick. Super Bowl losing teams are 4-16 against the spread in the last 20 season openers, according to OddsShark.
Prediction ATS: Arizona
Tampa Bay Buccaneers (+3.5) at New Orleans Saints
The Bucs are the pick here with the hook and no screaming fans inside the Superdome. Tampa Bay's defense should look much better in 2020 now that the team's quarterback won't be throwing 30 interceptions. Drew Brees might have a better chance than Tom Brady to finally start showing his age.
Prediction ATS: Tampa Bay
Dallas Cowboys (-3) at Los Angeles Rams
There might be a little too much hype around the Cowboys, who will have two new starting offensive linemen Sunday. Even in a disappointing 2019 campaign, Los Angeles still finished with a winning record after reaching the Super Bowl a season prior. The Rams are 13-6-1 against the spread in their last 20 games.
Prediction ATS: Los Angeles
Pittsburgh Steelers (-6) at New York Giants
Ben Roethlisberger is making his first start in nearly a year at 38 years old, and guard David DeCastro might not play. The Steelers are 1-7-1 against the spread in their last nine Week 1 games. The Giants have surrounded Daniel Jones with some pretty explosive offensive weapons.
Prediction ATS: New York
Tennessee Titans (-2.5) at Denver Broncos
Because of the altitude in Denver, the Broncos might be one of the few teams with a legitimate home-field advantage to start the season. The Broncos won 12 straight home games in Week 1 or Week 2 before losing on a last-second 53-yard field goal a year ago. The Titans have gone from three-point underdogs to nearly three-point favorites in the Week 1 finale.
Prediction ATS: Denver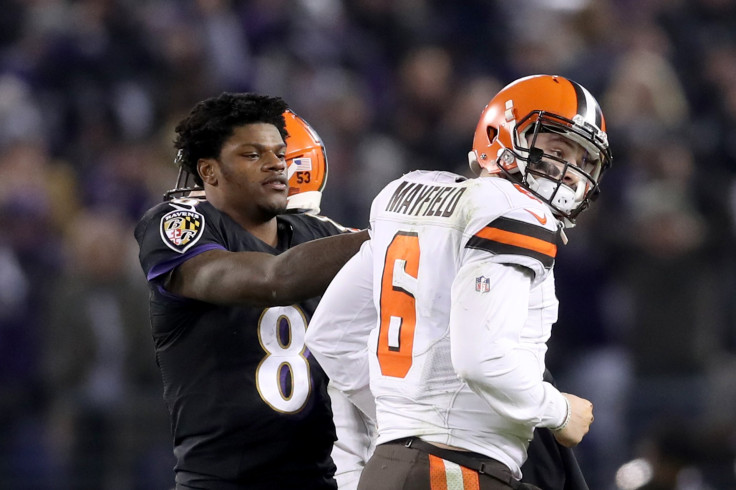 © Copyright IBTimes 2023. All rights reserved.