NFL Week 3 Survivor Pool Rankings: Best Picks To Win Straight Up
It could be a challenge to stay alive in Week 3 of your 2022 NFL survivor pool. Most of the best picks to win straight up are playing on the road, and the top home options are facing teams that are coming off impressive victories.
Here's a ranking of the top-10 survivor picks for Week 3.
1) Kansas City Chiefs (at Indianapolis Colts)
With so few strong options, picking Patrick Mahomes and the Chiefs is the safest bet. Kansas City has 10 days to prepare for an 0-2 Colts' team that might not be any good. Quarterback Matt Ryan couldn't beat the Texans or Jaguars in his first two games with Indianapolis, throwing one touchdown and four interceptions.
2) Minnesota Vikings (vs. Detroit Lions)
Kirk Cousins is 7-1 against Detroit as Minnesota's quarterback. The Vikings are going to be extremely difficult to beat in Minnesota this season. That's because of the Vikings' high-powered offense and one of the best home-field advantages in the NFL. The Lions have scored at least 35 points in each of their first two games.
3) Baltimore Ravens (at New England Patriots)
Lamar Jackson has returned to his MVP form with a 120.1 passer rating, seven total touchdowns and 136 yards on the ground in two games. Mac Jones and New England's lifeless offense shouldn't be able to keep up with Baltimore in the way that Miami did in Week 2.
4) Los Angeles Chargers (vs. Jacksonville Jaguars)
The Chargers might be the best Week 3 survivor pick if Justin Herbert were completely healthy. The quarterback seems likely to start, but he's dealing with a painful rib injury that could affect his play if he suits up Sunday. Los Angeles came very close to upsetting Kansas City in Week 2.
5) Cincinnati Bengals (at New York Jets)
The Bengals chances of successfully defending their AFC championship might be over in Week 3 if they don't beat the Jets. New York needed a minor miracle to pick up its first wi after becoming the first team in 21 years to overcome a 13-point deficit in the final two minutes.
6) Philadelphia Eagles (at Washington Commanders)
The Eagles might be the best team in the NFC East by a comfortable margin. Philadelphia swept Washington in the season series last year. Washington's top-10 offense has been aided by its competition.
7) Los Angeles Rams (at Arizona Cardinals)
Kyler Murray's heroics against the Raiders helped the Cardinals avoid an 0-2 start. The quarterback won't be able to beat the Rams by himself. The Rams haven't been particularly impressive so far. Murray had no touchdowns and four interceptions in losses against the Rams in Week 14 and the wild-card round last season.
8) Buffalo Bills (at Miami Dolphins)
As the Super Bowl favorite, Buffalo is going to be a viable survivor pick in most weeks, no matter the opponent. The Bills have beaten the Dolphins in seven straight meetings by an average margin of 20.7 points.
9) Tampa Bay Buccaneers (vs. Green Bay Packers)
The Bucs are 12-4 at home in regular-season games with Tom Brady under center. Tampa Bay defeated Green Bay twice in the 2020 season en route to winning the Super Bowl. Aaron Rodgers has only thrown for 429 yards this season to a weak receiving corps.
10) New York Giants (vs. Dallas Cowboys)
The Giants are not going to compete for a championship, but they've shown that they might be able to pile up wins against beatable opponents. New York hasn't given up more than 20 points in either game. Dallas hasn't scored more than 20 points yet.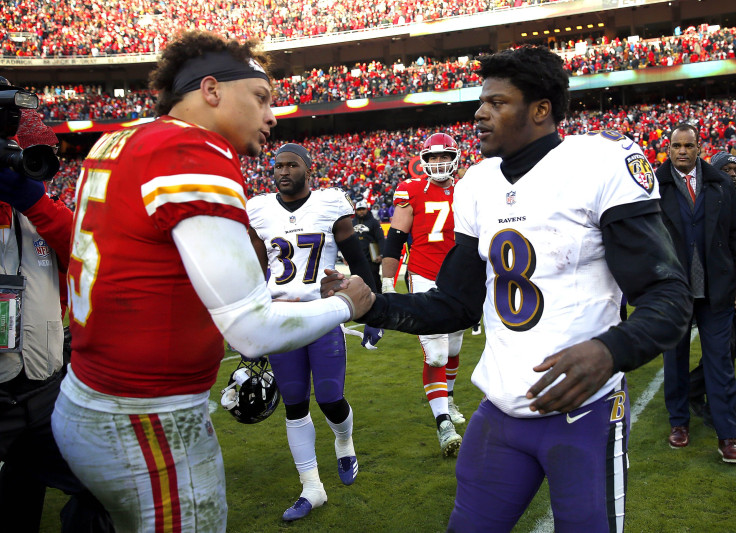 © Copyright IBTimes 2023. All rights reserved.