NFT-Focused Projects Continue Attracting Venture Capital Despite Market-Wide Collapse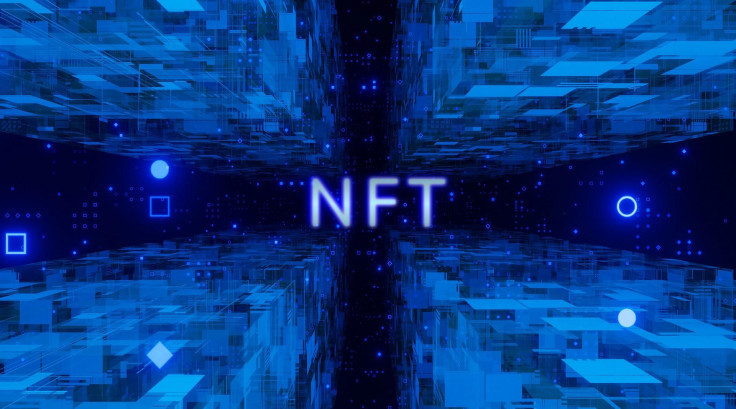 Since NFTs took center stage in 2021, there has been no turning back. From web2 platforms embracing NFT PFPs (profile pics) to the increased use of NFTs across blockchain gaming, metaverse, and Web3 - interest in the NFT bandwagon isn't ebbing.
Market data indicates that the NFT market registered more than $3.7 billion worth of trading volume during the same period. Investments across NFT-focused projects, especially in blockchain games and metaverse projects, continued to pile up despite the prevailing market conditions. While the DeFi market lost more than 45% of its TVL (total value locked) following the Terra crash, the blockchain gaming market registered 197% year-on-year growth.
The growing venture capital interest in NFT-focused projects is becoming increasingly noticeable. According to the 2021 Q1 Dapp Industry Report by DappRadar, venture funds and investors have poured more than $2.5 billion into NFTs during the first quarter of 2022. And the interest continues to grow despite the current bearish phase. Back in May, Dapper Labs announced a $725 million fund designed to spark momentum across the Flow ecosystem. According to the Flow blockchain team, "This is the largest joint fund made for any blockchain, available for both existing and future developers."
On the growing interest, Yosef Shaftal, the Executive Director at IBA, explains, "NFTs have a major theoretical user case, in a sense people's passports can be issued as NFTs, however before they can come to fruition you need acceptance. We are currently on the paradigm bridge towards massive adoption, and every single successful case study brings us to a step closer towards the shift."
Investors Are Swarming The Nascent Market
Leading blockchain investment firm a16z recently launched a $4.5 billion fund to support startups, projects, and developers building for Web3. This new pool of capital will fund a wide range of initiatives, including Web3 games, DeFi, layer-1, and layer-2 infrastructure, NFT projects, regenerative finance, DAOs, ZK Proofs, and more.
This announcement comes at the heels of a16z's recent launch of a $600 million fund for the blockchain games market, taking the VC firm's total investment across the crypto space to a staggering $7.6 billion, positioning a16z among the most sizeable blockchain-focused funds across the industry.
According to Jeffrey Vier, the Head of Tokenization and Advisory Partner at Republic, "VCs like a16z are paying close attention to NFTs as an asset class that has generated feverish attention and capitalization from folks previously outside crypto in a very short period of time."
"I think that we'll see VC investing in 3 categories when it comes to NFTs. First in the stack is NFT exchanges, technologies and distribution platforms — brands like Opensea and Rarible, now countless others.", he continues, "Second will be NFT enabled products that enable measurable utility and value for their NFTs. Zed Run's horse racing, for example, allows users to accumulate and actually breed a portfolio (stable) of NFT assets (horses) that can be strategically raced against others according to their encoded attributes (stamina, speed, strength, etc.) for prize pools."
"Third will be NFT assets themselves. These won't be utility-less profile pic (PFP) collections but rather NFTs that can generate income or long-term value through commercial rights. For example, music recording artists who use the sale of NFTs to fund their next album and then deliver the royalty distributions from said album + exclusive perks to those NFT holders."
Earlier this month, NGC Ventures announced plans to allocate $100 million to early-stage startups in the DeFi, NFT, metaverse, and blockchain gaming industries. Even cryptocurrency exchanges and blockchain companies have started launching funds.
A couple of weeks ago, Binance Labs, the venture capital and incubation arm of Binance crypto exchange, launched a $500 million fund for Web3 startups building across DeFi, NFTs, gaming, metaverse, decentralized social media, and more. This fund is backed by institutional investors like Breyer Capital and DST Global Partners, and a consortium of limited partners, including private equity funds, corporations, and family offices.
KuCoin Ventures, the investment arm of KuCoin crypto exchange, and KuCoin NFT Marketplace Windvane have also forayed into NFT-focused investing by launching a $100 million "Creators Fund ." According to the official announcement by the KuCoin team, this fund will be used to incubate and support early-stage NFT projects and accelerate the growth of Web3.
Victor Young, the Chief Architect at Analog, offers a different perspective. He explains, "The NFTs have largely remained bullish because, unlike cryptocurrencies, they are not tied to the typical financial cycles of the global economy or stock markets. We're seeing this complete disconnect between the current bearish sentiment in the crypto markets and NFTs because non-fungible tokens have proved to be bullet-proof against market crashes. As more players enter the NFT space, the market will continue to be driven by strategic partnerships and social hype."
The rise of GameFi (gaming + finance) and the metaverse are two other important catalysts in driving venture capital. The evolution of NFTs to new utility models, such as the derivative NFTs offered by the Silks platform, or the option to tokenize real-world assets (RWA) like invoices, real estate, etc. to NFTs and use them as collateral for on-chain borrowing via Centrifuge, and several other experimental models like fractional NFTs have unlocked a world of new opportunities.
According to Dan Nissanoff, CEO, Game of Silks, "NFTs are the entry point for engaging with consumers and the appetite for deals in this environment indicates that the smart money sees that."
The growth of new NFT-based primitives, such as play-to-earn, move-to-earn, and learn-to-earn, have also contributed to the increased investor appetite. In recent months, NFT-driven projects like StepN, Chingari, Taki, and several others have disrupted existing Web2 models. As new projects continue to experiment with novel monetization opportunities, the user interest and the number of daily active users (DAU) across these projects have grown manifold. Recognizing this, an astounding amount of venture capital is pouring into these projects.
Talking about the increasing number of institutional investors in the NFT space, Jeff Gluck, CEO of Holograph explains, "The overwhelming sentiment within the community is that this is the best time to be building and investing in the space. The market conditions provide a quieter environment for teams to be heads down focusing on their products without the distractions of a hype cycle. Many of the strongest and most successful companies will come out of this period and thrive long term."
He stresses, "The NFT space is headed towards mass adoption and the underlying technology will impact nearly every sector and genre of industry and commerce."