NHL News: Mike Babcock Out As Toronto Maple Leafs Head Coach, Replacement Named
Mike Babcock will no longer be seen at the bench of the Toronto Maple Leafs this season as the 56-year old veteran tactician was dismissed of his head coaching duties on Wednesday as announced by team president Brendan Shanahan. Babcock is set to be replaced by Sheldon Keefe, the head coach of the Leafs' AHL affiliate Toronto Marlies.
"Today, we made the decision to relieve Mike Babcock of his coaching duties and named Sheldon Keefe our new head coach," Shanahan said in the team's press release. "Over parts of the last five seasons, Mike has played an integral role in changing the direction of our franchise."
"Mike's commitment and tireless work ethic have put our organization in a better place and we are extremely grateful and appreciative of the foundation he has helped us build here."
The Maple Leafs are having quite a disappointing season so far, tallying a losing record of 9-10-4 and are outside the Playoff picture. Despite being projected as title contenders before the start of the season, the Leafs failed to meet expectations, propelling Shanahan to make the necessary move.
"At this time, we collectively felt that it was best to make a change to Sheldon Keefe," Shanahan said. "Sheldon's record with the Marlies in terms of development and on-ice success during his time in our organization has compelled us all to feel that he is the right person to take us to the next stage in our evolution."
Babcock spent five years with the Maple Leafs, steering the team to three straight Stanley Cup Playoff appearances. Albeit failing to lead the Leafs to make past the first round in the Eastern Conference over the said three-year stretch, the 2008 champion coach still left a huge imprint overall on the team as he recorded 173-133-45 during his stint.
The 39-year old Keefe, meanwhile, had led the Marlies to the top spot of the North Division in the AHL with a 10-2-2-1 prior to the Leafs' head coaching promotion.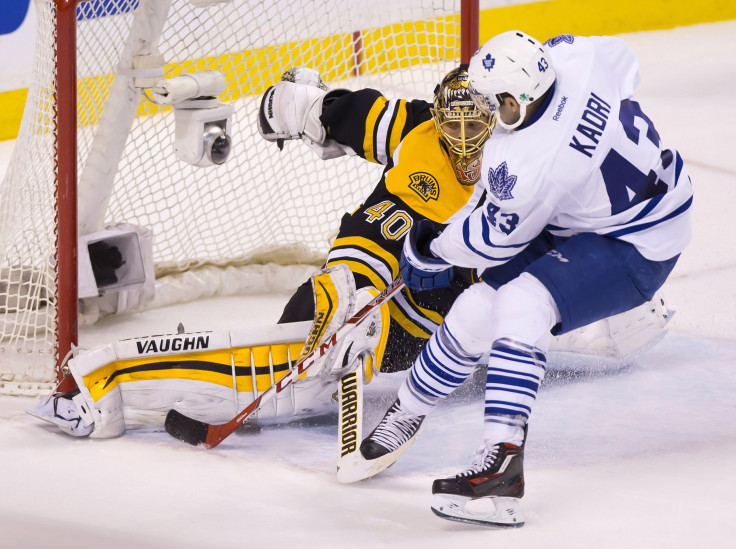 © Copyright IBTimes 2023. All rights reserved.