NHL: Wayne Gretzky Was A Tremendous Pro, Referee Says
KEY POINTS
A referee shared his experience from Wayne Gretzky's final game in 1999
Gretzky remained professional even in his final game
Referees and NHL players have developed mutual respect
A referee who officiated Wayne Gretzky's final NHL game in 1999 shared some of his memories from the historic night.
In April 18, 1999, an estimated 18,000-plus NHL fans gathered around Madison Square Garden to witness "The Great One's" final game. It was truly a night to remember because of the memories Gretzky will instill in the minds of all the witnesses of his greatness. However, veteran NHL official Bill McCreary's recollection came from a different perspective.
The seasoned NHL referee had the unique privilege or maybe even the challenge of officiating Gretzky's final game . But looking back on it now, the moment that sticks out most to McCreary from that historic night isn't the one that came during those 60 minutes of gameplay, or the memorable on-ice celebration afterwards. Instead, it was a short but meaningful exchange that took place right before the game started.
In an exclusive interview with Sports Net, McReary recalled the special moment with "No. 99." According to him, it was a quiet reminder of Gretzky's enduring class.
"Before the game started, he took his one glove off and stuck out his hand, like he wanted to shake my hand. And he said, 'Thank you.' So we shook hands, and I said, 'No, thank you for being such a pro, and for what you've done for the game'," McReary recalled.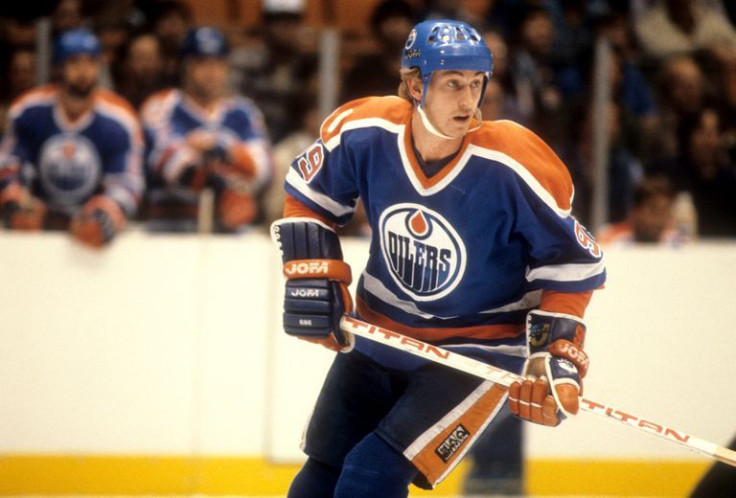 At the time, McReary was already on his 17th year as a referee. In fact, Gretzky's final game wasn't even the first historic game he officiated. But even with nearly two decades of games under his belt, McReary admitted that the importance of that particular evening and what it would mean forever after was something he is honored to be part of.
"You work a lot of years to achieve a lot of things, and when our boss decided I should work Wayne's final game, it was a tremendous honor to be involved in that," McCreary said.
McReary described Gretzky in his final moments in NHL as a "tremendous pro." He also recalled being "excited" as he, along with other staff took pictures with The Great One during halftime.
"And Wayne was a tremendous pro through the whole game, from beginning to end. We had pictures with him, the two linesmen and myself, at the end of the second period before we went back to the ice. It was exciting, it was a big moment in the history of our game," McReary added.
Gretzky's final NHL game was a reminder of how unique the relationship is between players and officials. However, McReary explained that what he developed with Gretzky and other players wasn't friendship but more of mutual respect.
© Copyright IBTimes 2023. All rights reserved.
FOLLOW MORE IBT NEWS ON THE BELOW CHANNELS