Nigeria Elections 2015: Jonathan's PDP Loses Senate Majority To Buhari's ACP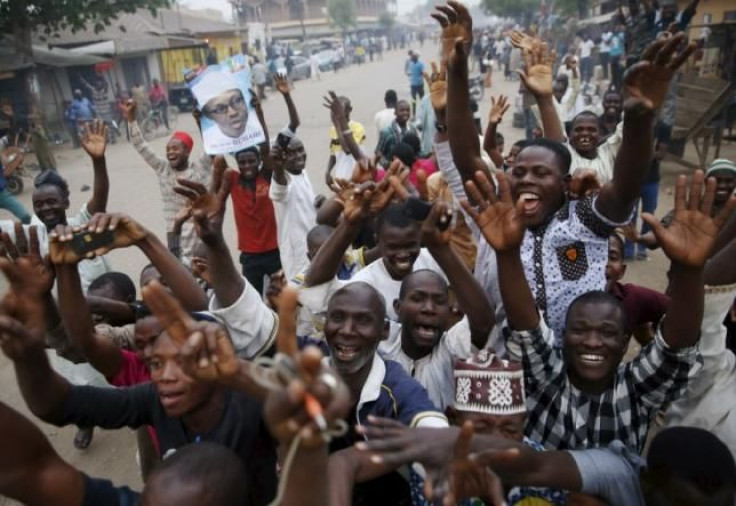 The Peoples Democratic Party (PDP) lost control of Nigeria's senate to the All Progressives Congress (APC) opposition party after 16 years of majority rule, the nation's election body announced Wednesday. The now-ruling APC took 64 out of 109 senatorial seats, while the party's presidential candidate, Muhammadu Buhari, beat incumbent President Goodluck Jonathan of the PDP, in a hotly contested race.
The APC secured majority power in the senate with at least 60 seats, marking the first time the PDP didn't hold federal legislative leadership in Nigeria since the end of military rule in 1999, according to the Premium Times. The party-elect swept through the senatorial election with an outstanding number of seats in the north central, northwest, northeast and southwest states of Nigeria.
The new majority will shake up the leadership configuration in Nigeria's eighth senate, which will be inaugurated in June. The sitting senate president David Mark will lose his seat to an APC member after eight years in Nigeria's upper chamber. APC members will also replace the current deputy senate president, majority leader and chief whip.
Still, the APC lacks a two-third majority, or 73 seats, needed for key decisions, for which the party will have to count upon the PDP. The PDP won 45 seats while the other parties, such as the Labour Party, the Accord Party and the Social Democratic Party, shared the remaining five seats, according to StarAfrica.
Prior to the general elections, which were held March 28 and 29, the APC only had 41 seats in the senate compared with the PDP's majority of 64 seats. Buhari, an ex-military dictator, beat Jonathan, who was seeking re-election, in a historically tight race for Nigeria's presidency. It's the first time an incumbent has lost the presidential poll in Nigeria, Africa's richest and most populous nation. Jonathan and his once-ruling PDP have lost popularity in recent years over the spreading Boko Haram insurgency and allegations of corruption.
© Copyright IBTimes 2023. All rights reserved.