Nigeria Seeks World Bank's Help In Recovering Stolen Abacha Funds From Switzerland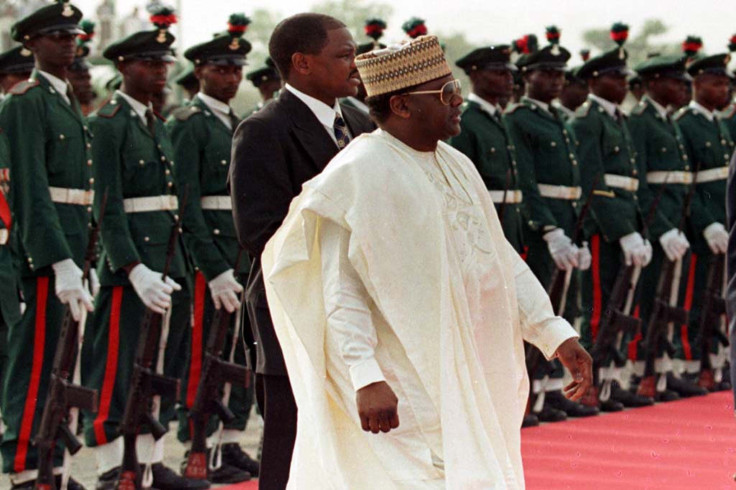 Nigerian President Muhammadu Buhari has asked the World Bank to help recover approximately $320 million in government funds that were stolen and hidden in Swiss bank accounts by former military dictator Sani Abacha.
Buhari spoke at a meeting with the World Bank Group Chief Operating Officer Sri Mulyani Indrawati in the capital Abuja on Wednesday, saying the speedy repatriation of the looted monies could help ease Nigeria's economic crisis, according to a statement released by the president's office.
"We need the support of the World Bank for the repatriation of the funds," Buhari said. "Three hundred and twenty million dollars is a lot of money, and we will not allow it to be misappropriated or diverted."
Abacha has been accused of embezzling as much as $5 billion of public funds during his five-year reign of oil-rich Nigeria, from 1993 until his death in 1998. The ex-military ruler was probed for corruption during his lifetime, and some of his assets have been frozen after his death. His son, Abba Abacha, was charged by a Swiss court with money laundering, fraud and forgery in 2005 and spent 561 days in custody. The Nigerian government reached an agreement with the Abacha family to return the stolen funds in exchange for dropping a complaint against the son, according to Reuters.
Switzerland agreed to award Nigeria the monies confiscated from Abacha on condition that they are used to pay for social programs in the West African nation that will be monitored by the World Bank, Buhari's office said in the statement Wednesday. Swiss authorities have already repatriated more than $720 million of the looted money following appeals from the Nigerian government. Abacha is suspected of stashing some $2.2 billion in European bank accounts, according to BBC News.
Since taking office in late May last year, Nigerian President Muhammadu Buhari has made fighting corruption a top priority. He has asked the United States and the United Kingdom, among others, to help trace and recover billions of dollars believed to have been stolen by some of Nigeria's elite over several years. Much of the looted funds have been linked to Nigeria's corrupt oil sector, in which 250,000 barrels of crude oil were believed to be stolen each day.
"We are getting cooperation from the international community, including information on ships that take crude oil from Nigeria and change direction, or pour their contents into other ships midstream," Buhari told reporters in August, according to the Premium Times newspaper. "Some monies were paid to individual accounts. We are identifying the financial intuitions and countries that are involved."
© Copyright IBTimes 2023. All rights reserved.
FOLLOW MORE IBT NEWS ON THE BELOW CHANNELS