Nigerian Soldiers Mutiny, Refuse To Fight Boko Haram Claiming They Are Ill Equipped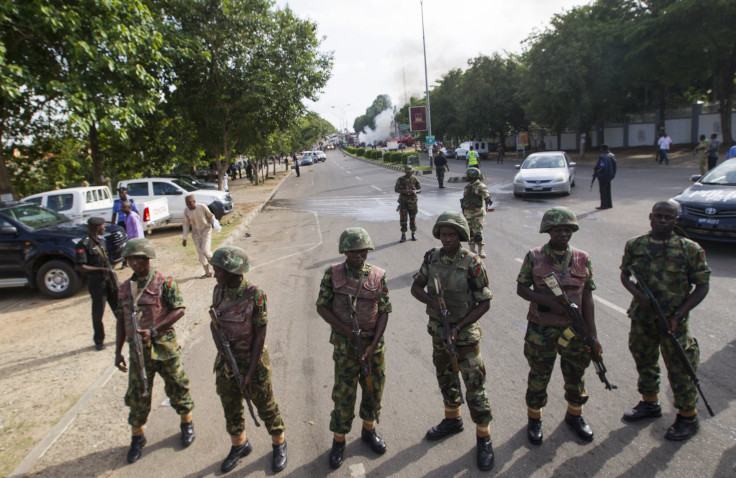 A group of government soldiers based in northeastern Nigeria have refused to fight Boko Haram militants until they receive better equipment, according to reports. Fighters from the extremist Islamist group have been reported to be far better equipped than the Nigerian army soldiers sent to fight them.
At least 40 Nigerian soldiers are reported to have mutinied against orders to fight the militants who have forced a state of emergency in three northeastern states since last year and are fighting to establish an Islamic state in Nigeria, the BBC reported. The militant group has stepped up its attacks, targeting towns and villages across the region in deadly raids after being pushed out of its bases in Maiduguri, the capital of Borno state.
"The Nigerian army is not ready to fight Boko Haram," a solider reportedly said, adding that the soldiers are not equipped with adequate arms and ammunition to take on the militants.
The mutinous soldiers, who are stationed outside Maiduguri, accused senior army commanders of sacrificing ill-equipped soldiers who they claimed are "dying like fowl" at the hands of the militants.
Gen. Chris Olukolade, a spokesman for Nigeria's defense ministry, reportedly said that he could not confirm if there was a mutiny and was investigating reports. He denied that Nigerian soldiers were being sacrificed in its fight against the militants.
"We may not have all it takes but we are improving on it [equipment] regularly," he reportedly said.
© Copyright IBTimes 2023. All rights reserved.
FOLLOW MORE IBT NEWS ON THE BELOW CHANNELS