No Fly-Zone In First Challenge as French Shoot Down Libyan Plane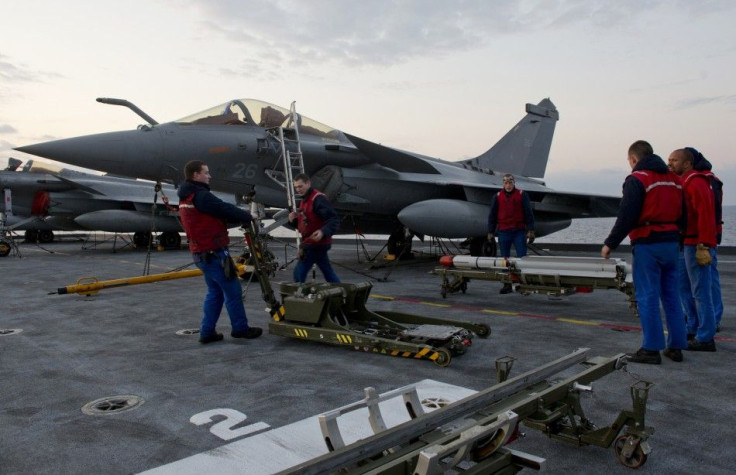 French Fighter jets shot down a Libyan warplane about 150 miles east of Tripoli Thursday after Libyan Leader Muammar Gaddafi's forces violated a no-fly zone, according to a report on Wednesday.
The Libyan plane, described as a Galeb, was shot down over the city of Misrata, to ABCNews.com.
The SOKO G-2 Galeb (Seagull) is an older plane produced by the former country of Yugoslavia from the 1960s to the 1980s.
The report did not indicate how the information was obtained and no further details were available.
Several hours earlier, a French armed forces spokesperson denied that a French plane had been shot down in Sirte, located about 120 miles further east down the coast from Misrata.
A French military spokesman said Wednesday that French planes had struck a Libyan air base about 155 miles inland from Libya's Mediterranean Coast, but did not specify exactly where the base was.
On Wednesday, the French Ministry of Defense said nearly two dozen of its Air Force and Navy aircraft had been committed toward enforcing a no-fly zone over Libya.
© Copyright IBTimes 2023. All rights reserved.