'No Time To Even Turn On Siren': Mykolaiv Mayor Says Russian Shells Hit City In 2 Minutes
KEY POINTS
Sienkevych thinks the missiles come either from the Crimea or Kherson region
The Mayor said he believes the shells are being fired from Zelenovka in Kherson
Body parts from the explosion site were found at a distance of up to 200 meters
The Mayor of Mykolaiv has recounted the horrors of Wednesday's Russian missile attack, which claimed the lives of three in the southern Ukrainian city. Oleksandr Sienkevych said 10 Russian missiles struck various locations, including a Mykolaiv residential complex, and bodies were still trapped in the rubble.
"Rescue teams are changing, but they have not stopped clearing the rubble in the hope of finding more alive or injured people. Many died, some we can't even find yet. Parts of the bodies from the explosion site were at a distance of up to 200 meters, Sienkevych told Current TV, a Russian-language television channel based in Prague.
Rubbishing Russian claims that the attack targetted "training base for foreign mercenaries," Sienkevych said the shelling continues all day long. "This precision weapon, which the President of Russia boasts of, causes irreparable harm and kills civilians in their homes. If this is really a high-precision weapon, why shoot at peaceful houses? If it is not highly accurate, how can it be used in these residential areas? It is a crime," he added.
Mykolaiv has been a bastion against the bid of Russian troops to push west toward Ukraine's main port city of Odessa.
According to Sienkevych, the Russians are shooting either from Crimea or from Kherson. "That is, guided missiles arrive from that side. The fact is that they launch them from a very close distance. And we do not even have time to fix them, or turn on the siren in time," he said.
The Mayor added that the shelling is being carried out from multiple launch rocket systems with cluster shells. The shells come from the village of Zelenovka in Kherson and their flight time to the city is also no more than two minutes.
Sienkevych said Russia was "covering up genocide" and Putin hates Ukraine as a nation. "If Putin says that he has decided to denazify and demilitarize Ukraine, then why is he killing civilians? Later, I just realized that behind all this, the usual genocide is covered up. Putin hates Ukrainians as a nation, therefore he wants to destroy as many Ukrainians as possible, to destroy our infrastructure. I think that he destroyed all possible dreams about the existence of two fraternal peoples," he added.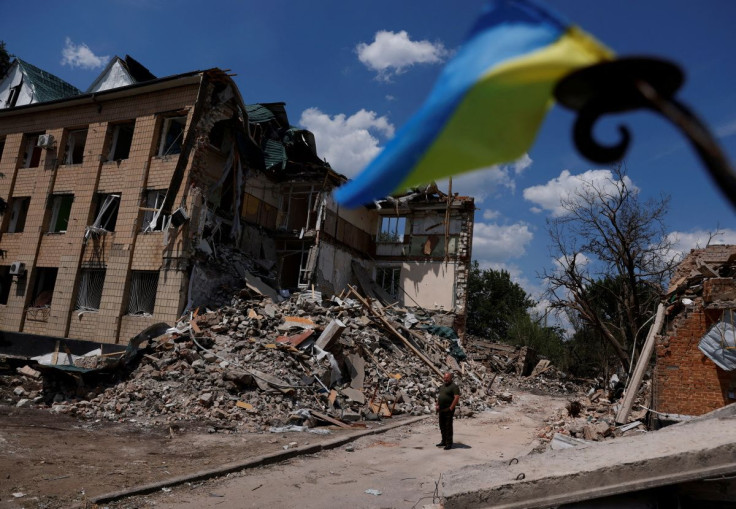 © Copyright IBTimes 2023. All rights reserved.