Nokia aims to undercut rivals with volume focus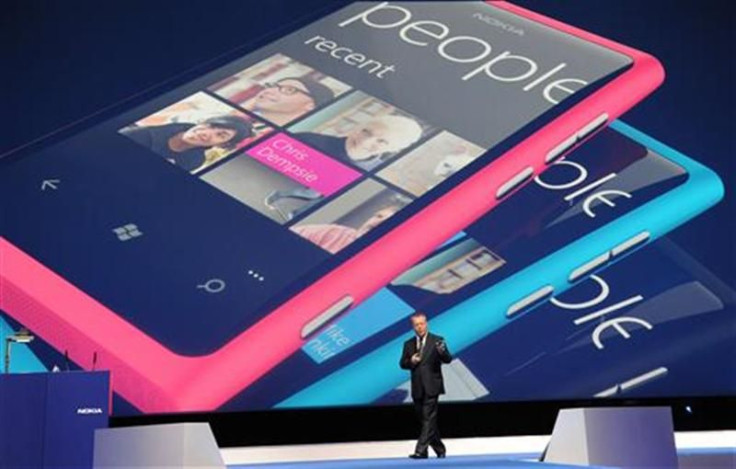 Nokia plans to undercut its Windows Phone rivals to give its new smartphones a foothold in the market before trying to improve margins, its Chief Executive Stephen Elop said on Wednesday.
Nokia unveiled a strategy shift to use Microsoft software on its smartphones in February in a bid to create a rival to Apple and Google's Android, and launched its first two models using it last month.
In the early days our first competitors are the other ecosystems, Elop said at a Morgan Stanley Technology, Media and Telecoms Conference in Barcelona.
Currently Nokia's two new Windows Phone models are priced at 270 euros ($365) and 420 euros, excluding subsidies and taxes -- cheaper than most other Windows Phone models on the market -- but well above prices of mass-market Android devices which sell for 100-150 euros.
You see us pricing the devices so that that we can get what we think will be a good volume, Elop told Reuters in an interview on the sidelines of the conference.
Nokia hopes this will boost interest in the platform among consumers and developers, allowing the company later to focus on more differentiated models with higher profit margins.
Elop said there was an opportunity to launch Windows Phone models for substantially lower prices, as well as higher prices than today.
Windows Phone platform, used also by Nokia rivals Samsung Electronics and HTC, saw its market share shrinking to a mere 1.5 percent in the third quarter, according to research firm Gartner.
At the same time market share of Google's Android platform more than doubled to 52.5 percent and Apple controlled 15 percent of the market.
This week Nokia has started to sell its first Windows Phone model, the Lumia 800, in Germany, France and Britain.
Earlier this week a survey of research firm IDC showed Microsoft's efforts to get back into the mobile game have impressed developers, and it has emerged as the third platform after Apple and Android.
What we hear from developers (is) they recognize the commitment we have made, Elop said. We need to ship volumes of devices to further attract them.
Elop said the Windows Phone push could create a Halo effect -- similar to the one Nokia saw last quarter after the launch of its dual-SIM phones -- boosting also sales of older Symbian products, but said this was not clear yet.
Nokia's third-quarter results beat expectations as the company sold 18 million cellphones with slots for two SIM cards and saw the new phones boosting also sales of other models. Elop said the dual-SIM boom was set to continue.
Dual-SIM phenomenon seen in Q3 was not a one quarter phenomenon, Elop told the conference.
INTO U.S., TABLETS
Nokia hopes Microsoft's move would help the company stage a comeback also in the United States where the firm has suffered most in recent years as operators have spurned its offerings in favor of the iPhone and popular Android models.
Nokia plans a portfolio of new products for the U.S. market early next year, and Elop said multiple U.S. carriers support the company.
Our intent is to go very aggressively to the U.S. market, Elop said.
Elop said the company would be interested in using Windows 8 to launch tablets, but declined to comment on specific plans.
It is clearly a very interesting opportunity, Elop said, adding the fact that Windows 8 will use a similar interface as the Windows Phone platform, it should also boost uptake of smartphones using the platform.
The head of Nokia France told Les Echos newspaper in an interview published on Wednesday, the company plans to launch its own tablet in June.
Nokia has cut more than 10,000 jobs -- since Elop took over as the first non-Finnish chief executive 14 months ago -- as it has struggled to battle mobile industry newcomers Google and Apple in the smartphone market.
He said the company was shifting more into the constant improvement mode after major restructuring.
We are trying to shift more into the mode of finishing restructuring -- make sure people are well focused, he said.
($1=0.739 euros)
(Reporting By Tarmo Virki; Editing by Mike Nesbit and Chris Wickham)
© Copyright Thomson Reuters 2023. All rights reserved.