North Korea Could Launch Short-Range Missile For Workers' Party Anniversary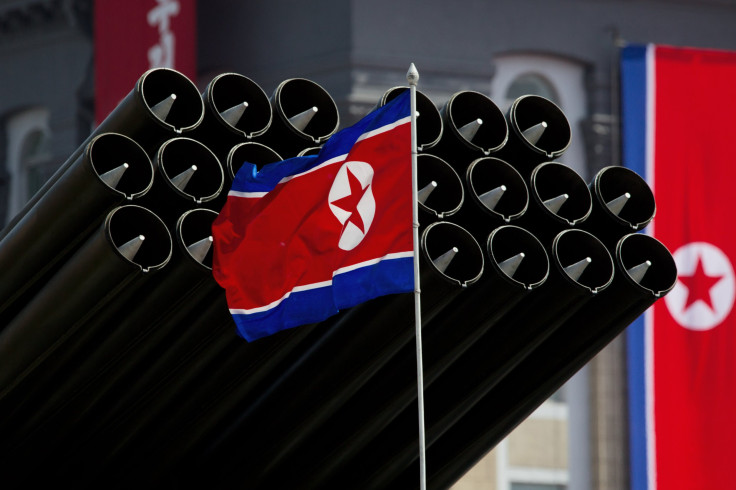 North Korea's Defense Minister Han Min-koo said his country could launch a short-range missile Saturday to mark the 70th anniversary of the founding of the ruling Workers' Party. The communist country is already planning a lavish celebration and military parade, complete with the international media, foreign guests and ethnic Koreans from around the region.
"There are signs of short-range projectile firing," Han said in a parliamentary session Thursday, according to South Korea's Yonhap News Agency.
North Korean officials have not publicly announced the schedule for Saturday's events, but the spectacle is shaping up to be the most extravagant since leader Kim Jong Un assumed power after the death of his father, Kim Jong Il, in late 2011, according to CBS News.
It has long been speculated that North Korea would fire a long-range missile in Dongchang-ri on the west coast near the border with China. In July, Kim Jong Un's regime extended a 164-foot-tall launch pad in the region to 219 feet, making it capable of firing missiles that are larger than North Korea has used in the past, a source told Yonhap News Agency.
"We believe that the North will use the extended launch site in Dongchang-ri to fire a long-range missile longer than the Unha-3," the source said. "We think [the North] will carry out a provocation around the 70th anniversary of the foundation of the Workers' Party on Oct. 10."
Han said Thursday the possible short-range missile launch could happen somewhere else.
North Korea vowed last month to launch a series of satellites as part of its space development program, which South Korea and the United States view as a cover for testing its ballistic missile capabilities.
United Nations resolutions bar North Korea from carrying out launches using ballistic missile technology. The country has violated the ban in the past, insisting that their rockets carried communications satellites.
© Copyright IBTimes 2022. All rights reserved.
FOLLOW MORE IBT NEWS ON THE BELOW CHANNELS