Kim Jong Un Wants North Korea To Host Soccer World Cup And Olympic Games Despite Crippling Poverty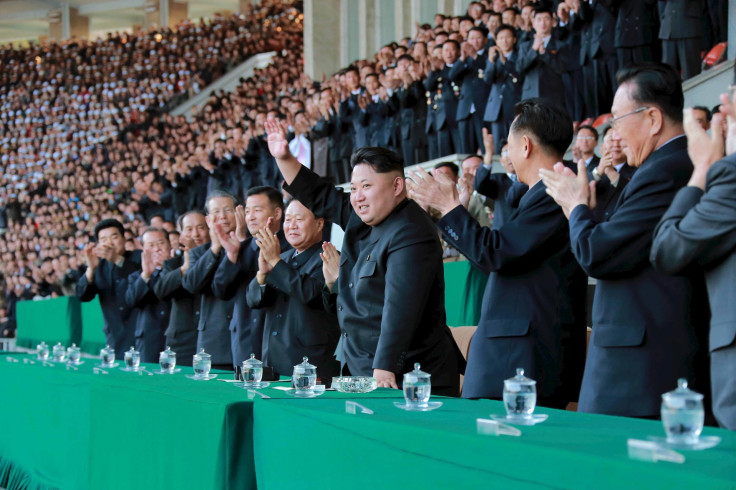 North Korea is apparently hatching a plan to host the World Cup and Olympic Games, if a recent report from inside the Hermit Kingdom is to be believed. While there are no details about which particular years of the world's biggest sporting events the reclusive country wants to host, a Guardian report from Pyongyang notes that sport and sporting achievements are at the very heart of leader Kim Jong Un's vision of the future.
"FIFA officials will be visiting soon," said a guide, who took tourists into a room where the official FIFA logo was emblazoned across a wall, according to the Guardian report.
Such is Kim's enthusiasm to be seen as a top sporting nation, he authorized the full refurbishment of the country's 150,000-seat national stadium, the Rungrado 1st of May Stadium, which will host a 2018 Russia World Cup qualifier between North Korea and the Philippines Thursday morning.
Mens FIFA World Cup Statistics by Country | PointAfter
"Kim Jong Un has really prioritized spending on sports," Curtis Melvin, a researcher at the U.S.-Korea Institute in Washington, told the Guardian. "They have made sports a separate line item on cabinet reports, and we can see a 6 percent to 7 percent increase in the sports budget every year since 2012, with 2014 seeing it rocket by 17 percent."
While the increase in sports spending may see dividends at future Olympic Games or World Cups, for which North Korea has qualified twice and is on track to make it a third time, poverty in the country is at one of the most severe levels in recent history.
In 2013, the World Food Programme announced a two-year, $200 million project to feed 2.4 million of the hungriest people in North Korea. Adverse weather and seasonal changes have meant crop levels inside the country have fluctuated in recent years, according to a report from the Independent.
© Copyright IBTimes 2023. All rights reserved.