North Korea Directive Orders Citizens Named 'Kim Jong Un' To Change Their Name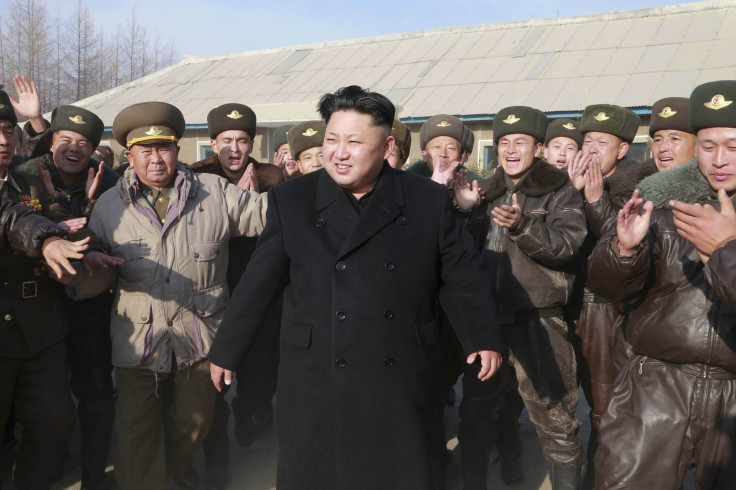 A recently revealed North Korean official directive requires all citizens in the reclusive nation who share a name with their leader, Kim Jong Un, or any past leaders, to change their names. Though the directive was initiated back in 2011 by his father Kim Jong Il, right before Kim Jong-Un came into power, it was only recently publicized in reports by KBS TV and South Korea's Yonhap News Agency.
According to the BBC, citing the KBS report, instructions said that no newborns could be given the name Kim Jong Un, in addition to previously existing bans on names for his father and predecessor Kim Jong Il, or his grandfather and founding father of North Korea, Kim Il-Sung. Those who already had the name would have to fix their birth certificates and residence registrations to reflect a name change.
In the past, the names of Kim Jong Il and Kim Il Sung were reserved as part of a greater scheme to create a sense that the North Korean leadership transcended the rest of the population. The newest addition to the list of banned names probably was meant to create a similar clout and status around the name. It's not clear how many people the order has affected but the last name Kim is very common among Koreans, as is the given name Jong Un. (Korean naming conventions place the family name first.)
According to a report by Reuters, South Korea's Unification Ministry, which is the official South Korean liaison in dealings related with the North, could not immediately confirm the report but said that it sounded like something that could have been issued.
"The ban is highly possible since North Korea had the same policy in the era of Kim Jong Il and Kim Il Sung," a Unification Ministry spokesperson said.
© Copyright IBTimes 2023. All rights reserved.