North Korea Launches Ballistic Missile Over Japan, Officials Ask Residents To Take Shelter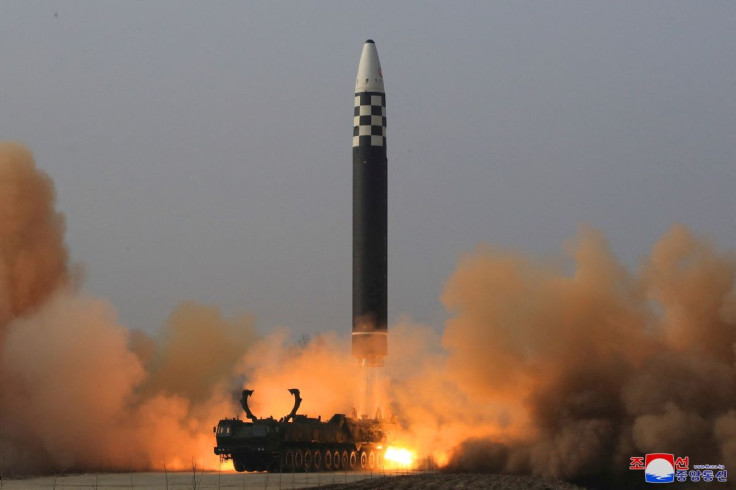 KEY POINTS
North Korea launched what is believed to be a ballistic missile from the country's Chagang province Tuesday morning local time
The missile flew for 22 minutes over Japan's Aomori prefecture before landing in the Pacific Ocean
Both Japan and the U.S. condemned the launch, which was North Korea's fifth round of missile launches in 10 days
North Korea launched what is believed to be a ballistic missile over Japan on Tuesday morning local time, prompting the Japanese government to warn residents in the country's north to take shelter, according to reports.
The missile, which experts believed was an indigenously developed Hwasong-12 intermediate-range ballistic missile or something similar, was launched from North Korea's Chagang province shortly past 7:20 a.m. local time, The Washington Post reported, citing South Korean military officials.
It flew 4,600 kilometers (2,858 miles) for 22 minutes over the Japanese prefecture of Aomori, reaching a height of 1,000 kilometers (621 miles) before landing in the Pacific Ocean outside the country's exclusive economic zone, Japanese officials said.
In response to the missile launch, the Japanese government issued a rare "J-Alert" to residents in Aomori and Hokkaido prefectures at around 7:30 a.m., The Japan Times reported.
The alert, which was designed to quickly inform the public of threats and emergencies, was activated in Tokyo's Izu and Ogasawara islands as well.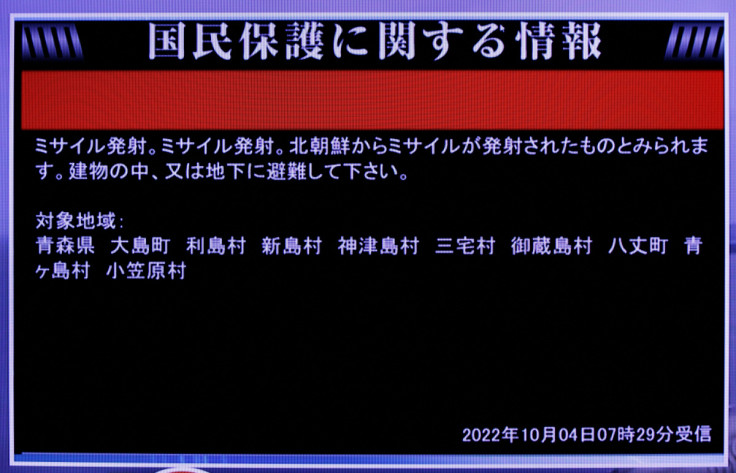 North Korea's missile launch delayed several flights, and it prompted East Japan Railway, one of Japan's major passenger railway companies, to suspend operations in the country's northern regions, Japanese broadcaster NHK reported.
Operations resumed after the missile, the first North Korean projectile to pass through Japanese airspace since 2017, landed.
Overall, North Korea has fired 23 missiles this year, and the most recent launch was the country's fifth round of missile launches in 10 days.
The recent tests may have been a response to bilateral military drills between the U.S. and South Korea as well as other training among other allies including Japan last week, according to The Washington Post.
Japanese Prime Minister Fumio Kishida condemned Tuesday's launch and convened a meeting of the National Security Council.
"The recent repeated launch of missiles is outrageous and we strongly condemn this," Kishida said.
Japanese officials reportedly sent the strongest words of condemnation possible through diplomatic channels.
The U.S. also condemned the launch, calling it "dangerous and reckless."
"This action is destabilizing and shows [North Korea's] blatant disregard for United Nations Security Council resolutions and international safety norms," National Security Council spokesperson Adrienne Watson said in a statement released by the White House.
National Security Advisor Jake Sullivan has spoken with his Japanese and South Korean counterparts, Secretary General Akiba Takeo and National Security Office Director Kim Sung-han, respectively, on "appropriate and robust" responses to the incident, according to the statement.
"The United States will continue its efforts to limit [North Korea's] ability to advance its prohibited ballistic missile and weapons of mass destruction programs, including with allies and UN partners," Watson said.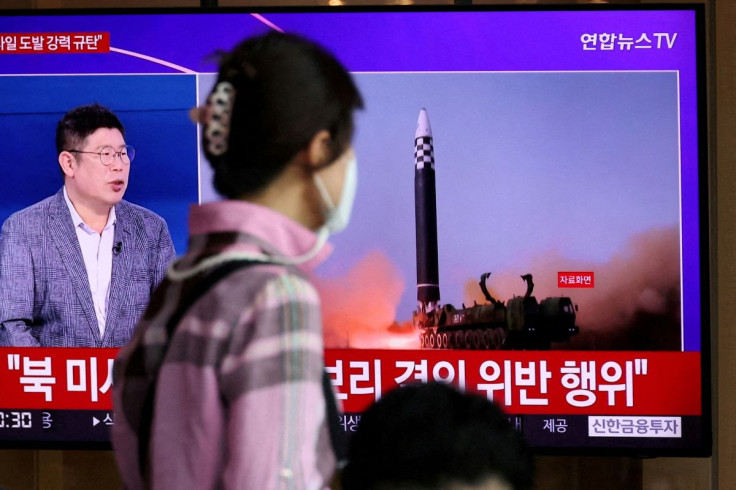 © Copyright IBTimes 2023. All rights reserved.