North Korea Parades Detained NYU Student Before Media; Joo Won-Moon Says He's Healthy, Hopes To Go Home Soon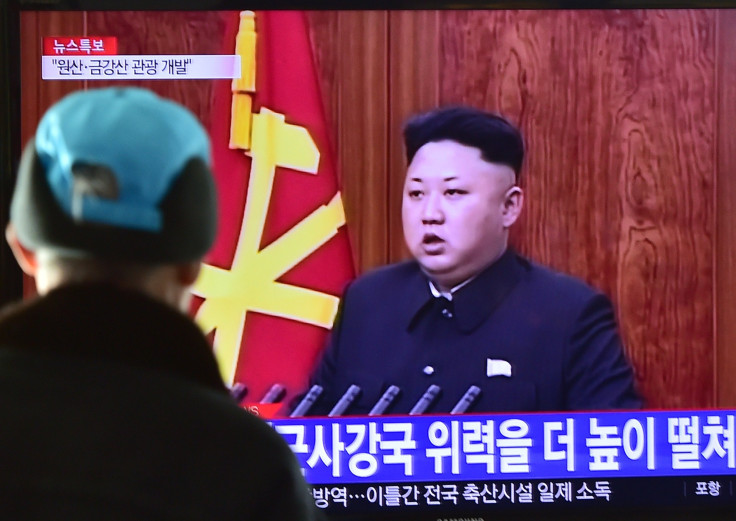 A U.S. resident detained in North Korea for the last five months appeared in front of media in Pyongyang Friday. The man, a South Korean citizen, said that he was in good health, but had been unable to contact his family.
Joo Won-moon, 21, a student at New York University, admitted entering North Korea illegally from China five months ago. For the majority of his appearance in front of the media, Joo read from a prepared statement, of a similar kind others detained by North Korean authorities have made in the past. Joo's statement, which the Associated Press said was probably coached by his captors, was full of praise for the country and its government.
Answering reporters' questions, Joo said that he had been unable to contact his family, but wanted them to know that he was in good health, and said he hoped that he could return home in the near future. Joo was arrested after crossing into North Korea from Dandong, China, in April. In May, he told CNN that he "wanted to be arrested."
"I thought that by my entrance to the DPRK [the Democratic People's Republic of Korea], illegally I acknowledge, I thought that some great event could happen and hopefully that event could have a good effect on the relations between the north and [South Korea]," Joo was quoted as saying.
He added that "curiosity" drew him to sneak into the reclusive, Stalinist state.
Several Americans have been detained in North Korea in recent years for a variety of reasons. Matthew Todd Miller, 24, Kenneth Bae, 47, and Jeffrey Edward Fowle, 56, were all released from North Korean detention in late 2014, after being detained for a variety of alleged offenses, including proselytizing and "hostile acts," according to the BBC.
North Korean authorities have not yet said if they plan to release or prosecute Joo. Other foreigners detained in the country have been sentenced to lengthy terms of hard labor, and many remain in custody for years. Many foreigners, however, are released before their sentences are complete, after diplomatic entreaties from their governments.
© Copyright IBTimes 2023. All rights reserved.