North Korea Restarts Nuclear Bomb Fuel Plants; To Launch Satellites On 70th Anniversary Of Ruling Party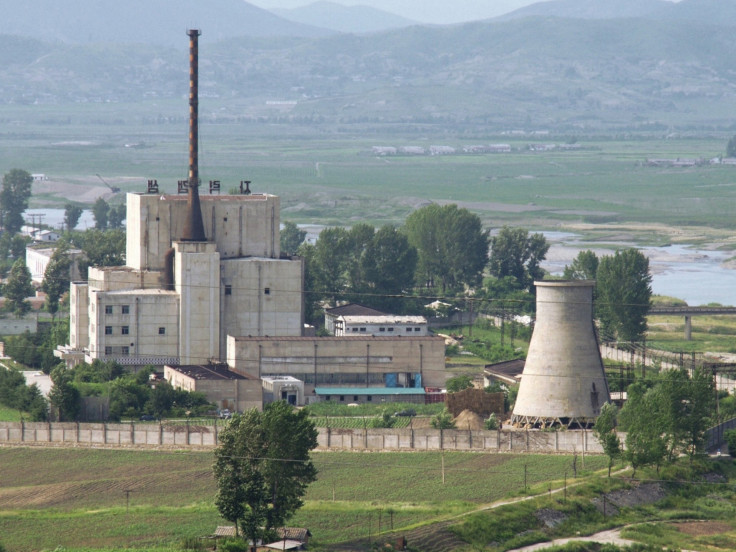 North Korea said Tuesday it has revamped and restarted its main nuclear facility, Yongbyon complex, which is now in "full operation." Pyongyang was ready to face U.S. hostility with "nuclear weapons any time," the country's state media reported.
North Korea was enhancing its nuclear weapons "in quality and quantity", Korean Central News Agency (KCNA) reported, according to the BBC. Yongbyon's reactor was closed in 2007, but the country vowed to restart it in 2013, following its third nuclear test. The reactor has reportedly been the source of plutonium for North Korea's nuclear weapons program.
The move comes a day after North Korea said it was gearing up to launch satellites aboard long-range rockets to celebrate the 70th anniversary of its ruling Workers' Party of Korea next month, potentially reviving hostilities with South Korea and the U.S.
The director of the country's national aerospace agency said scientists were working on the final development phase for an earth observation satellite for weather forecasts as North Korea made "shining achievements" in space technology, KCNA reported, according to the Associated Press.
"Space development for peaceful purposes is a sovereign state's legitimate right ... and the people of [North Korea] are fully determined to exercise this right no matter what others may say," the KCNA reportedly said, quoting the agency director, who was not named. The world will "clearly see a series of satellites soaring into the sky at times and locations determined" by the Workers' Party, KCNA stated.
The United Nations banned North Korea from conducting tests involving ballistic missile technology. However, in February 2013, the country defied international warnings and conducted a nuclear test. According to the U.S., North Korea's quest for nuclear weapons and ballistic missiles pose a threat to world security and America's Asian allies Japan and South Korea.
However, North Korea has maintained that its rocket launches are part of a legitimate space program intended at putting satellites into orbit, Reuters reported. As per satellite images, North Korea has completed upgrades to its main satellite launch site near its west coast in July, according to 38 North, the US-Korea Institute at Johns Hopkins University.
But South Korea's defense minister reportedly said last week there were no indications of preparations for a missile launch.
© Copyright IBTimes 2023. All rights reserved.