North Korea Rocket Launch For 70th Anniversary Not Planned, Analysts Say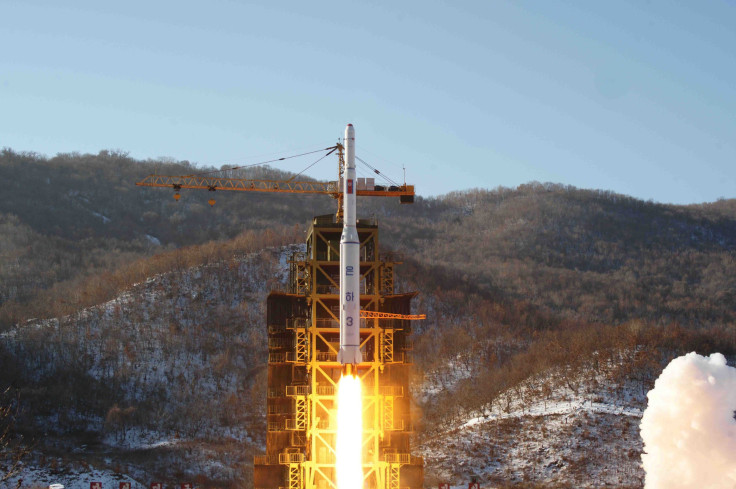 North Korea is unlikely to launch a rocket Oct. 10 to mark the 70th anniversary of its ruling party, according to U.S.-based North Korea analysts. Satellite images of North Korea's Sohae launch facility taken Sept. 17 do not show the typical movements that are associated with the preparations, such as construction of fuel and oxidizer storage buildings, which would be typical if a launch were looming, said the U.S.-Korea Institute at the Johns Hopkins School of Advanced International Studies Thursday.
"While that remains a possibility, equally or more likely, is that these measures were taken to complicate the efforts of outsiders to observe any activities at the Sohae facility, including preparations for satellite launches," the analysis said.
Along with images on the group's website, the analysis also showed movements at Pyongyang's nuclear testing facility at the Punggye-ri military base, where North Korea has already conducted three underground nuclear tests over the last 10 years. It's unclear what the movement at the nuclear site signified, but "could be related to any maintenance work to preparations for another nuclear test," noted the analysis.
North Korean Armed Forces Over Time | FindTheData
During an interview Wednesday with CNN, officials from the North Korean space program said that a rocket launch was "imminent" and that the country would soon send rockets and satellites into space for peaceful purposes.
However, it was incorrect to assume "that we are about to launch a satellite on a particular festival day, on a particular anniversary or on a major holiday," officials said in the CNN interview.
Pondering a possible launch by North Korea, South Korean President Park Geun-hye said that "there certainly will be a price to be paid" if Pyongyang conducts a missile test in violation of U.N. Security Council resolutions, according to a Bloomberg News report this week.
South Korea and North Korea have clashed over the last two months after a spate of deadly incidents caused the two countries to assume more hostile military and political postures. The array of diplomatic incidents, which seemed to be the catalyst for a fresh war between the two states, was eventually dealt with after international efforts ended the dispute.
© Copyright IBTimes 2023. All rights reserved.
FOLLOW MORE IBT NEWS ON THE BELOW CHANNELS