North Korea And Russia At War? Kremlin Warns Pyongyang About Missile Strikes, Indicating Tension Between Once-Friendly Neighbors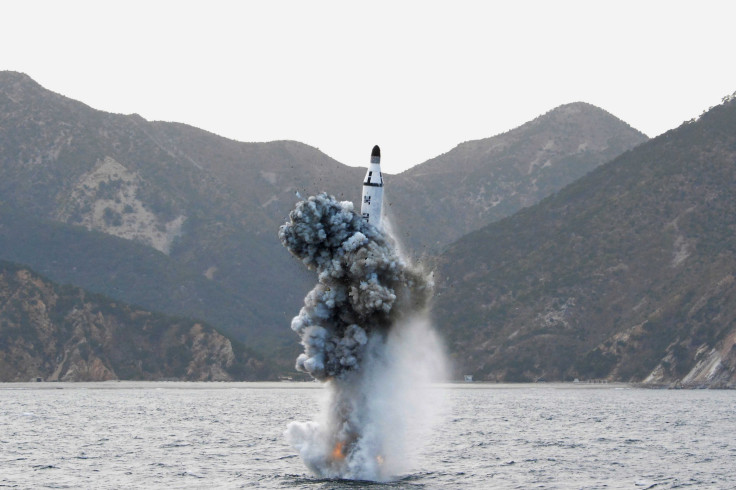 North Korea fired four ballistic missiles into the sea near Japan early Monday morning, an apparent retaliation against last week's joint U.S.-South Korea missile drills. But Japan, the U.S. and South Korea weren't the only countries taking notice of North Korea's actions. Russia, which has had an increasingly adversarial relationship with the U.S., was concerned, too.
"Definitely, we are seriously worried — these are the sort of actions that lead to a rise in tension in the region and of course in this situation, traditionally, Moscow calls for restraint from all sides," Kremlin spokesman Dmitry Peskov said in a conference call with reporters.
One year ago, when North Korea threatened to fire "preventive nuclear strikes," Russia spoke out as well, warning that those threats could create a legal case for military intervention into its southern neighbor.
"We consider it to be absolutely impermissible to make public statements containing threats to deliver some 'preventive nuclear strikes' against opponents," the Russian foreign ministry said in a statement to those threats last year.
Before Russia's warnings to North Korea over the past year, Pyongyang and Moscow had a historically cooperative, if not friendly, relationship.
Significantly Russia's warnings against a "rise in tension," in Peskov's words, came after tensions between the Kremlin and the West heated up, too. Over the past few months, NATO has made several moves to fortify its military presence in Eastern Europe, which has prompted Russia to criticize the international military bloc.
South Korea and the U.S. began annual joint military drills Wednesday in an effort to prepare against possible threats against North Korea, which has been conducting unauthorized missile tests for the past few years.
Japan and South Korea also condemned North Korea's actions.
"The launches are clearly in violation of Security Council resolutions. It is an extremely dangerous action," Japanese Prime Minister Shinzo Abe told parliament.
The U.S. said it detected a missile launch, but that the missile was not a threat to the United States.
© Copyright IBTimes 2023. All rights reserved.