North Korea Satellite Launch May Happen On April 15 Anniversary Of Kim Il-sung's Birth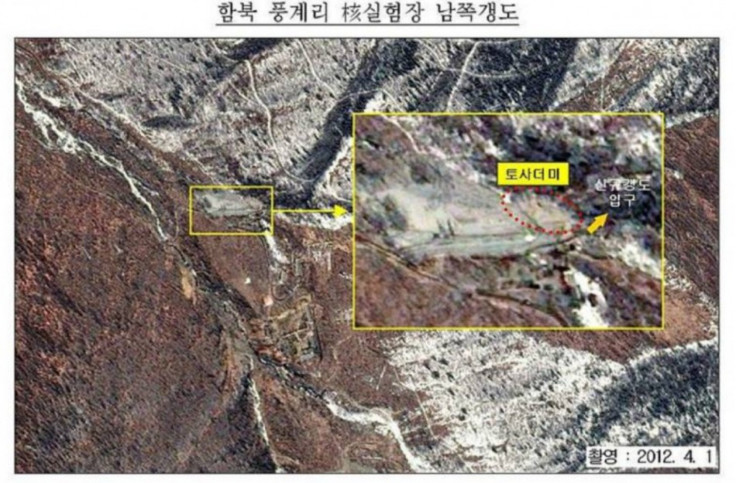 April 15 is the 100-year anniversary of the birth of Kim Il-sung, the leader of North Korea who presided over the country since its founding in 1945 and throughout the Cold War until his death in 1994.
Over that time, he built a powerful cult of personality for himself to secure his unquestioned rule and laid the foundation for a political dynasty which would eventually pass onto his son, Kim Jong-il, and more recently his grandson, Kim Jong-un.
Celebrations for the centennial already began in North Korea on April 9, but may hit their peak on the 15th , when the North's hungry citizens may wake to find a present for the 100th anniversary: the country's first functional satellite.
The North has said the launch of its Kwangmyongsong-3 or Bright Star satellite will happen between Thursday and Monday. A U.S. official quoted by ABC said the launch may happen as soon as Saturday, and that based on the amount of fuel loaded onto the rocket, it may reach far South, ending up in the waters off the coast of Australia.
The launch may be followed by another big event, a nuclear test. According to South Korean intelligence reports quoted by the Yonhap news agency, fresh digging at a mine used for previous tests could indicate a new one may be in works.
Although the North tested nuclear weapons in October 2006 and May 2009, some experts believe that it may have only been partially successful in detonating a small-sized device on both occasions.
Nevertheless, North Korea's official pronouncements that it had formally joined the nuclear club were largely substantiated by international experts. It now has enough material to build 6-8 nuclear bombs.
Emerging Pattern
In 2006, North Korea launched a ballistic missile, the Taepodong-2, only three months before its first nuclear test. In 2009, it detonated a nuclear device less than two months after attempting to deploy a satellite on an Unha-2 rocket.
The Unha-3 rocket, which will carry the new satellite, is thought to be based on the Taepodong-2.
Although the North describes its upcoming satellite launch as a peaceful endeavor for civilian purposes, the U.S. and its Asian allies see it unquestionably as another ballistic missile test.
Both 2006 and 2009 launch attempts failed ultimately failed. Nevertheless, experts are arguing that there is an emerging pattern where rocket launches are followed by nuclear testing.
When asked about the possibility of a military option, White House spokesman Jay Carney said Wednesday the U.S. is not ruling out anything in response to the launch, if it does happen.
© Copyright IBTimes 2023. All rights reserved.