North Korea Threatens US With Nuclear Weapons, Claiming It Attempts To 'Ignite' War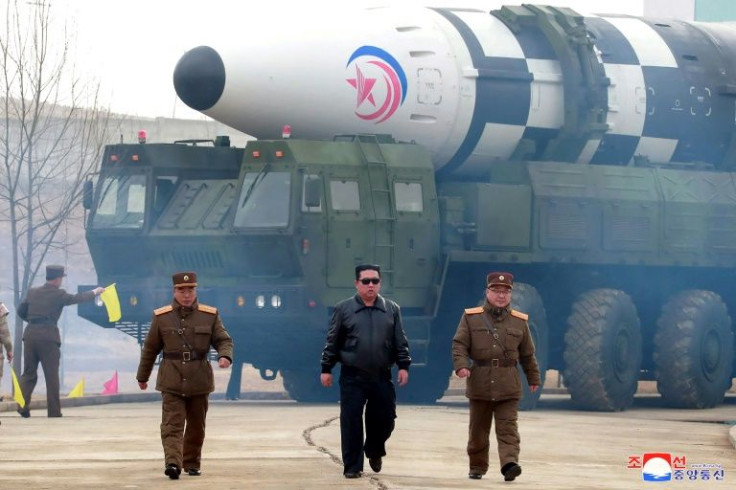 KEY POINTS
North Korea published a new report accusing the U.S. of attempting to "ignite" a "nuclear war"
North Korea claimed its nuclear weapons would counter the U.S.' threats and ensure balance in the region
Mass rallies were held in North Korea's capital to mark the 73rd anniversary of the Korean War
North Korea has threatened the U.S. anew of using its nuclear weapons after it accused the latter of provoking war.
The North Korean Foreign Ministry's Institute for American Studies issued a report Sunday highlighting the U.S.' alleged aggression against the secluded country, North Korean state-run broadcasting service Voice of Korea reported.
North Korea said in its report, titled "The United States, provocateur of aggressive war against Korea in the 20th century, still remains main disturber of peace and stability of the Korean peninsula," that the U.S. is "hell-bent on its attempt to ignite the fuse of nuclear war today."
It also accused the U.S. of "deceiving and ridiculing" the world by allegedly distorting the facts about the Korean War.
North Korea noted that its "powerful self-reliant nuclear deterrence" would keep the U.S. at bay and "ensure the balance of strength" in the region.
The socialist state went on to threaten the U.S. that the latter's mainland "security crisis" would further deteriorate if it continued to provoke North Korea.
"As long as the U.S. anachronistic hostile policy toward the DPRK [Democratic People's Republic of Korea] and her persistent military threat fundamentally remain, the efforts of the DPRK for strengthening its self-defense capability will be more accelerated," North Korea said in its report.
North Korea published the report as it commemorated the 73rd anniversary of the start of the Korean War.
The country marked the day with mass rallies in its capital, Pyongyang, Reuters reported, citing North Korea's state-run news agency KCNA.
North Korean state media claimed that about 120,000 working people and students participated in the rallies, where they shouted slogans vowing a "war of revenge" against the U.S.
Photos released by North Korea also showed people holding placards bearing the text "The whole U.S. mainland is within our shooting range" and "The imperialist U.S. is the destroyer of peace."
Meanwhile, South Korea commemorated the anniversary of the Korean War with a national ceremony in its capital, Seoul.
South Korean Prime Minister Han Duck-soo criticized North Korea's continued nuclear threats, adding that their neighbor in the north is still delusional from the war in the 1950s, according to KBS World.
The South Korean prime minister vowed that the government would ramp up the country's security with strong self-defense.
South Korea's Foreign Ministry revealed that its nuclear envoy and its U.S. counterpart held their latest telephone conversation in which they accused Pyongyang of distorting history.
The South Korean official, Kim Gunn, and the U.S. special representative for North Korea, Sung Kim, agreed to deepen diplomatic and security cooperation to cope with North Korea's threats, NBC News reported.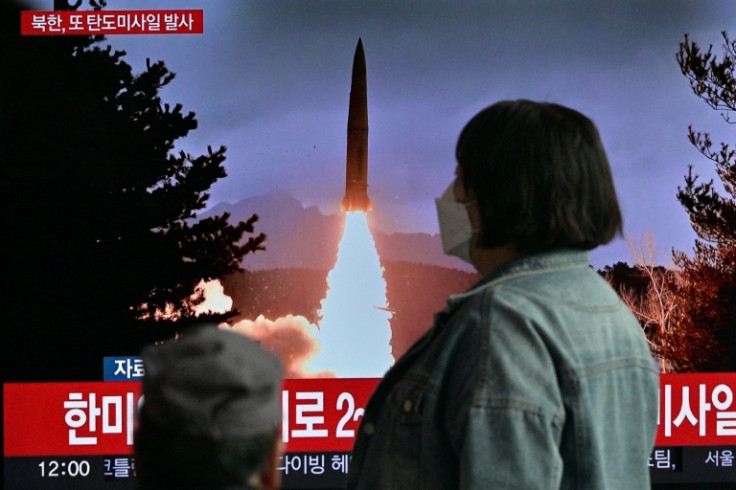 © Copyright IBTimes 2023. All rights reserved.