North Korea Uranium Nuclear Weapons? Under Kim Jong Un, Mining Appears To Expand, Satellite Images Show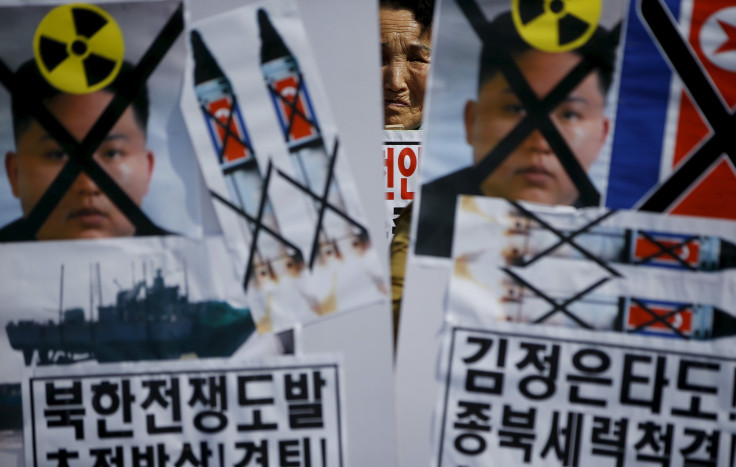 North Korea appears to be expanding its uranium mining and milling capabilities, new satellite images indicate, an analysis published Wednesday says. Kim Jong Un, the country's leader, has started to renovate a facility that processes uranium, the images show, and could be doing so in an effort to increase the country's supply of nuclear weapons.
That facility processes uranium ore into yellowcake, the material that can be enriched to create fuel for a nuclear reactor or nuclear weapon. North Korea is currently estimated to possess 10 nuclear warheads, the Arms Control Association says.
"This suggests that North Korea intends to mine and mill a significant amount of uranium that could serve as fuel for expanding its nuclear weapons stockpile," Jeffrey Lewis, an arms control expert at the Monterey Institute of International Studies, wrote. It was Lewis' research, published Wednesday by the website 38 North, that revealed the new developments in North Korea.
The satellite images were captured in May and came from a facility near Pyongyang, the North Korean capital that is not far from the border with South Korea. Tensions between the two countries have been higher than normal in recent weeks, with North Korea saying Thursday that upcoming joint military exercises between the U.S. and South Korea amounted to a "declaration of war." The Ulchi Freedom exercise, scheduled to begin Monday, is an annual activity that is essentially a rehearsal for a hypothetical invasion by North Korea, Agence France-Presse reported.
One of the biggest challenges in determining how many nuclear weapons North Korea has is the question of how many centrifuge facilities, which are used to enrich uranium, the country has, Lewis pointed out. But looking at mining and milling facilities could help observers gauge the demand for uranium, he noted. By his assessment, "North Korea seems to be mining more uranium to meet what may be increasing needs for fuel or bombs."
Meanwhile, the tailings, or waste product from uranium mining, were being dumped into a local pond, which was surrounded by farms, Lewis said. "If you happen to visit Pyongsan, I would strongly recommend passing on the local produce," he added.
© Copyright IBTimes 2023. All rights reserved.