North Korea Will Open Massive Beach Resort In October 2019
The works on an enormous new beach resort on North Korea's southeast coast are nearing completion, according to satellite images obtained by the US-based monitoring group 38 North.
In his New Year's address, Kim Jong Un, the North Korean leader, emphasized the importance of the country's economic development and listed some of his priority projects, one of which was the Wonsan-Kalma tourist zone. When he visited the site in November, he was critical of the status of the project but significant progress has been made since then. The tourist zone will be opening October 2019.
During his October visit to the site, Kim expressed displeasure with the way the street leading to the resort was constructed. The supreme leader also gave the officials a detailed orientation to build more game arcades, an all-event stadium and movie houses within the area along with planning a large water park and a fun fair between the coastline and the Wonsan-Kalma Airport, the state-run Korean Central News Agency (KCNA) reported.
The airport was initially used only for military purpose but became dual-use after the addition of a new international terminal in 2015. The resort will come up in an area that was also used for ballistic missile launches and the country's largest-ever artillery drill. Lim Eul Chul, an expert on the North Korean economy, said, "It may sound crazy to outsiders to fire missiles from a place he wants to develop economically, but that's how Kim Jong Un wants to run his country."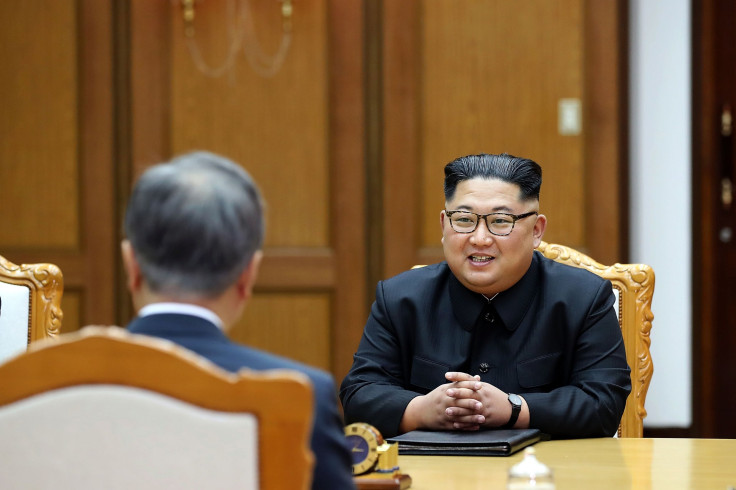 The Masik Pass ski resort, which was opened in 2014, will also be part of the tourist zone, apart from sandy beaches, bathing resorts, mineral springs and natural lakes. The Wonsan-Kalma zone will be a huge complex with hotels, a marina, a sports complex and water slides. It is developing at a rapid pace with a cinema and water slide already built.
Kim had spent childhood vacations at the Wonsan region and it was always been a summer destination for North Koreans, making it the focus of North Korea's tourism for over a decade. Due to the country facing international economic sanctions over its nuclear weapons programs, tourism seems like one of the diminishing range of viable resources.
Commercial satellite imagery showed that the resort only had a few buildings near the airport in July 2017 but it grew into a large beachfront complex in just about a year. After Kim's visit in October, the pace of the construction picked up speed and by December, the majority of the works were closer to completion and there were several new and redesigned buildings that were in advanced stages of construction. Efforts were also taken to landscape and beautify the resort grounds too.
Following his Singapore summit with Kim in June 2018, President Donald Trump spoke about North Korea's tourism potential. At a press conference, he said, "They have great beaches. You see that whenever they're exploding their cannons into the ocean."
In a report on Reuters in 2017, it was said that the Wonsan Zone Development Corporation produced around 30 brochures in 2015 and 2016 which detailed North Korea's development plans for Wonsan, while also advertising about around $1.5 million worth potential ventures to potential investors in 2017.
It is estimated that the country receives 100,000 international tourists a year. The brochures were to attract more than a million tourists annually in the near term and up to 10 million tourists in the foreseeable future.
© Copyright IBTimes 2023. All rights reserved.