North Korean Missile Parts And Coal: Man Arrested As Black Market Agent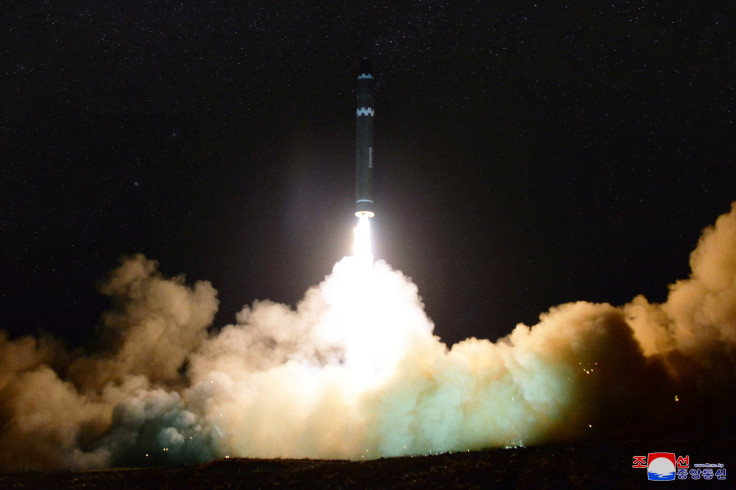 An Australian man was taken into custody Saturday for allegedly acting as an economic agent for North Korea and attempting to sell missile parts, military intelligence and coal on the black market.
The Australian Federal Police arrested Chan Han Choi, 59, in Sydney and charged him with brokering sales of weapons of mass destruction, according to the Australian Broadcasting Corporation. It is the first time a charge of this kind has been leveled against anyone in Australia.
The sales would violate Australian and United Nations sanctions.
"We believe this man participated in discussions about the sale of missile componentry from North Korea to other entities abroad as another attempt to try and raise revenue for the government in North Korea, again in breach of the sanctions," said Australian Federal Police Assistant Commissioner Neil Gaughan in a statement. "Now the missile componentry actually assisted in the guidance of ballistic missiles. For this activity the man faces charges against the Commonwealth Weapons of Mass Destruction Act."
Harsh economic sanctions from the international community have forced North Korea to make money illicitly by, among other things, smuggling, stealing, hacking and selling drugs.
Authorities allege that Chan attempted to sell missile components, including software for the guidance of ballistic missiles and North Korean military expertise to international parties. They also claim Chan attempted to broker sales of coal to entities in Vietnam and Indonesia. Police pointed out that no government officials of either country were involved. Gaughan stated the sales could have been worth "tens of millions of dollars."
"This is black market 101", said Gaughan to the Australian Broadcasting Corporation. "This man was a loyal agent of North Korea, who believed he was acting to serve some higher patriotic purpose. I think at the end of the day he would sell whatever he could to make money back for the North Korean government."
Chan has lived in Australia for over 30 years, but authorities believe he originally hails from South Korea. Chan, who had been investigated before, faces up to 10 years in prison.
Prime Minister Malcolm Turnbull praised police and the sanctions in a statement Saturday.
"The more economic pressure that can be brought onto North Korea, the sooner that regime will be brought to its senses," said Trumbull.
Despite the sanctions, North Korea has continued advancing its missile and nuclear weapons programs. In November North Korea test-launched an intercontinental ballistic missile with a theoretical range of striking anywhere in the U.S. Earlier this year North Korea tested a nuclear weapon that they claimed was a hydrogen bomb.
© Copyright IBTimes 2023. All rights reserved.