North Korea's Christmas Gift Is 'Ready To Go', Trump Officials On High Alert
KEY POINTS
Earlier this month, Kim Jong Un said it was up to the U.S. to choose what "Christmas gift" it gets from Pyongyang
Army Gen. Mark Milley, the chairman of the U.S. Joint Chiefs of Staff, said the U.S., Japan, and South Korea are ready to defend against any move by the North
"We always maintain very high levels of readiness," he said
Little kids will not be the only ones looking skyward this Christmas Eve. U.S officials will also be on high alert but instead of looking for Santa Claus and his reindeer powered sleigh, they will be looking for a "Christmas gift" from another not so jolly rotund man: North Korean leader Kim Jong Un.
Kim may have already put President Donald Trump on his "naughty list" because Trump has not yet responded to his Dec. 31 deadline to continue denuclearization talks that would include easing of some international sanctions. Earlier this month, Kim said it was up to the U.S. to choose what "Christmas gift" it gets from Pyongyang.
Trump can handle a lump of coal, but the gift is likely to be a missile launch of some sort. Those with some familiarity with North Korea's behavior have commented:
Victor Cha, a Korea expert at the Center for Strategic and International Studies, said they are "basically ready to go" after a review of possible launch sites.
Defense Secretary Mark Esper told reporters earlier this week, "I've been watching the Korean Peninsula for a quarter-century now. I'm familiar with their tactics, with their bluster. We need to get serious and sit down and have discussions about a political agreement that denuclearizes the peninsula. That is the best way forward and arguably the only way forward if we're going to do something constructive."
Anthony Wier, a former State Department official who tracks nuclear disarmament for the Friends Committee on National Legislation said, "North Korea has been advancing. It has been building new capabilities. As long as that continues, they gain new capabilities to try new missiles to threaten us and our allies in new ways,"
Finally, Army Gen. Mark Milley, the chairman of the U.S. Joint Chiefs of Staff, told reporters Friday that the U.S., Japan, and South Korea are ready to defend against any move by the North. "We always maintain very high levels of readiness," he said.
Trump's fossil fuel stocking stuffer would be a postponement of one of his foreign policy goals to get North Korea back to the negotiating table to eliminate its nuclear weapons. Instead, they have moved away from that table conducting what U.S. officials say was an engine test. Experts believe it may have involved an engine for a long-range missile.
In 2017, North Korea conducted a slew of missile tests that included two intermediate-range missiles over Japan plus three developmental ICBMs (intercontinental ballistic missiles), including the Hwasong-15 that demonstrated the potential range to reach deep into the U.S. mainland. Since then, they have launched new types of missiles as well as a submarine-launched ballistic missile, in violation of U.N. Security Council resolutions, according to the U.S. military.
It is doubtful that Kim would be foolish enough to stage a full-fledged attack on anyone due to the extreme repercussions it would bring to the Korean Peninsula above the 38th parallel. The most likely "Christmas gift" may be a demonstration that Pyongyang has perfected the technology to ensure a warhead can survive atmospheric re-entry, crucial to any ICBM capable of reaching the U.S.
Meanwhile, NORAD (North American Aerospace Defense Command), which tracks Santa's sleigh every Christmas, may have to ask him to direct lead reindeer Rudolph and his team away from North Korean skies.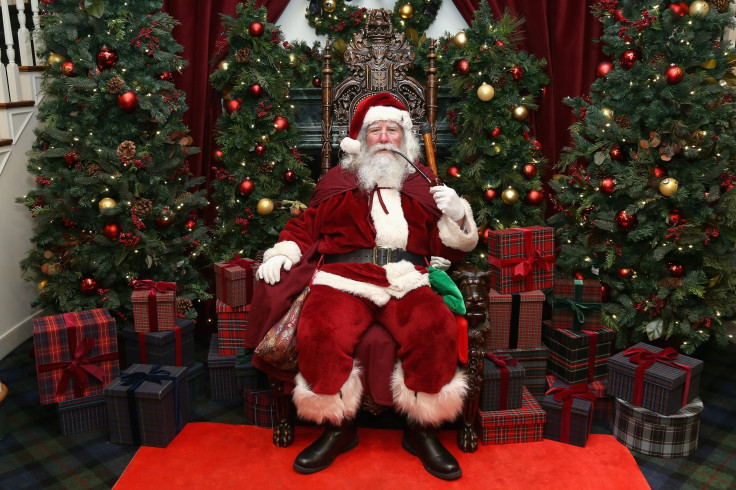 © Copyright IBTimes 2023. All rights reserved.