North Korea's Strongest Nuclear Weapon Could Easily Reach United States Soil, Analyst Explains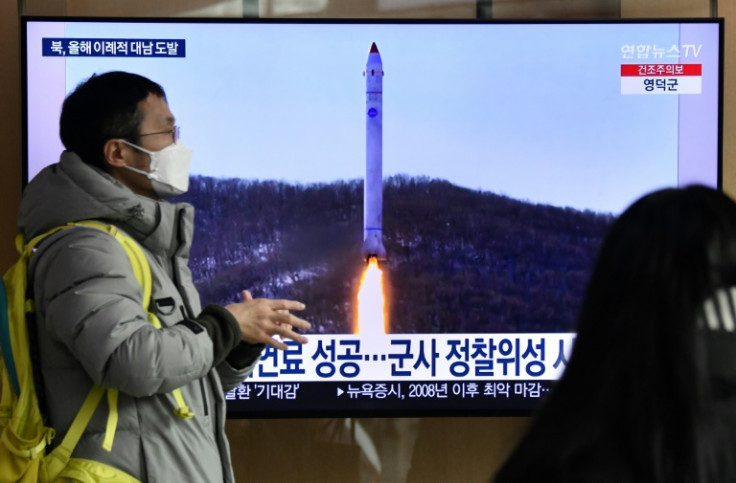 KEY POINTS
An analyst said North Korea's Hwasong-18 ICBM could reach the U.S. if fired at normal trajectory
A former State Department official said the missile test showed North Korea's progress in its weapons program
North Korean state media called the missile test a "strong practical warning" to adversaries
A defense analyst warned that North Korea's new intercontinental ballistic missile (ICBM) system poses a threat to the United States.
In an interview with The Washington Post, Shin Jong-woo, a senior analyst at Seoul, South Korea-based Korea Defense Security Forum, said North Korea has made progress toward perfecting its weapons program after the country carried out another test launch of its Hwasong-18 ICBM.
"While not without limitations, North Korea has gotten very close to achieving a missile capacity to strike the U.S. mainland," Shin said.
Shin believes that North Korea will fire its latest ICBM "at a normal angle" toward the Pacific Ocean next to show its ability to send a warhead across the vast ocean.
Shin Seung-ki, a research fellow at the Seoul-based Korea Institute for Defense Analysis, warned that if Hwasong-18 were fired on a normal trajectory, it could travel more than 8,000 miles (12,874 kilometers), enough to reach the continental U.S.
Vann Van Diepen, a former top nonproliferation official at the State Department, said North Korea firing a Hwasong-18 missile twice was a "notable achievement" and showed the country's "prowess in solid-propellant technology."
During its launch Wednesday, the North Korean ICBM reportedly launched a height of more than 3,800 miles (6,115 kilometers), which was twice as high as the first Hwasong-18 launch in April and about 16 times higher than the International Space Station.
Hwasong-18 flew for a record 74 minutes during its 600-mile flight before splashing down off the coast of Japan.
It was contrary to the report of North Korea's state-run Korean Central News Agency (KCNA), which said that the missile flew as high as 4,131 miles (6,648 kilometers).
Hwasong-18 is North Korea's first ICBM to use solid propellants, which shortens the time of deploying the missile during a war.
KCNA said the missile's "test-fire" is important in developing North Korea's strategic nuclear force while serving as a "strong practical warning" to their adversaries.
But North Korean state media claimed the test "had no negative effect" on the security of its neighboring countries, Reuters reported.
The missile test, which North Korean leader Kim Jong Un personally oversaw, was heavily criticized by the U.S. and its two allies, South Korea and Japan.
In a joint statement, the military chiefs of the three countries condemned North Korea's "provocative actions," while claiming that its latest missile launch violated the U.N. Security Council resolutions.
The military leaders also "coordinated in real-time" to establish bilateral and trilateral response options regarding North Korea's missile test.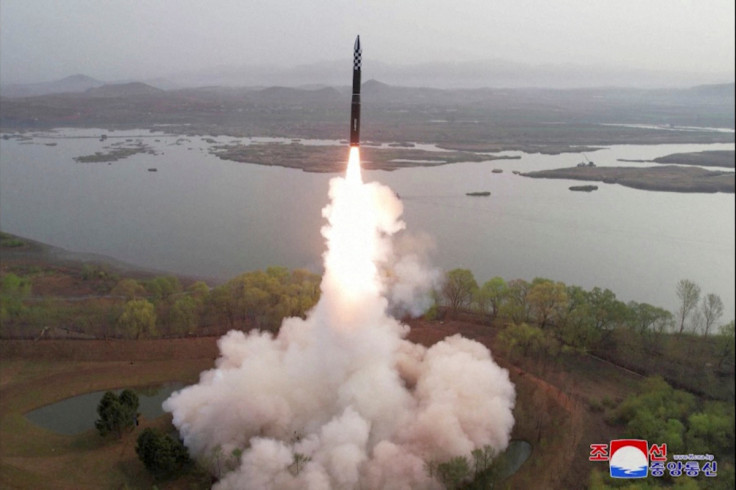 © Copyright IBTimes 2023. All rights reserved.