Kim Jong Un Had Security Minister Torched To Death Over Failed Missile Test, Defense Expert Says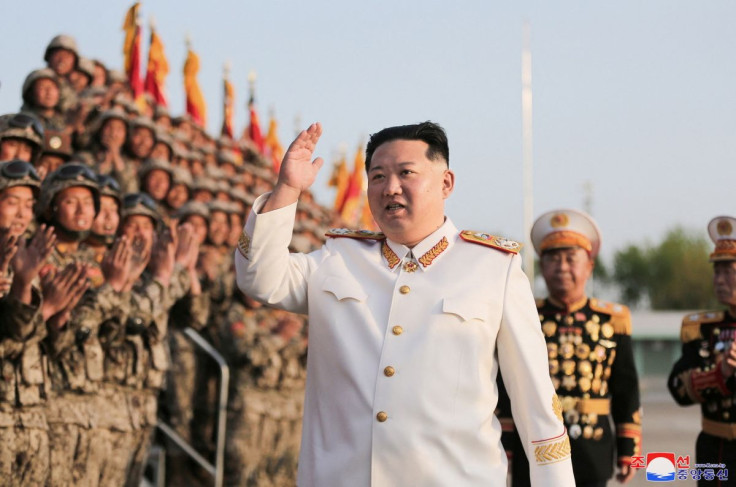 KEY POINTS
Kim Jong Un had a North Korean security minister "executed by flame throwers," a defense expert claims
Two North Korean education officials were allegedly executed by "anti-aircraft missiles"
From 2011 to 2015, Kim allegedly ordered the execution of some 70 officials
A British defense and security expert revealed how North Korean leader Kim Jong Un punishes his erring government officials.
In an interview with U.K. tabloid publication Daily Star, professor Anthony Glees called Kim "murderous" as he recalled the North Korean dictator's alleged order to execute a security official.
"He had his security minister executed by flame throwers after an unsuccessful rocket launch, we believe," Glees said.
Glees also claimed that Kim executed two North Korean Ministry of Education officials using "anti-aircraft missiles" for "dozing off in a meeting" in 2016.
"He ordered his henchmen to smear the blood of executed officials on his uncle who was said to have passed out with shock before himself being executed," Glees alleged.
In March, one of Kim's bodyguards was feared to face capital punishment after they allegedly let the North Korean leader go out with a mysterious white powder on his jacket.
North Korean propaganda pictures showed that Kim's jacket had white marks during his inspection at a missile launch event, the Daily Mail reported.
North Korea expert Michael Madden suggested that those "responsible" for Kim's wardrobe malfunction would likely be punished through hard labor or execution.
"If he got angry about this then a few people will probably get sent to a construction site or a farm for a month or two to think about this minor transgression," Madden wrote on his website North Korea Leadership Watch.
However, Madden said the "offender" could save themselves from harsh punishment if they wrote an apology letter to the North Korean dictator.
In 2019, Kim reportedly purged his officials after his summit with then-President Donald Trump in Hanoi, Vietnam, failed to reach a deal.
Kim Hyok Chol, North Korea's nuclear envoy to the U.S., was executed at Mirim Airport in Pyongyang, along with four foreign ministry officials, CNBC reported, citing South Korea's Chosun Ilbo newspaper.
The executed North Korean officials were reportedly accused of spying for the U.S.
South Korea's Unification Ministry and the presidential Blue House declined to comment at the time, according to the outlet. But then-U.S. Secretary of State Mike Pompeo said that the U.S. was trying to verify the reports of the envoy's alleged execution.
A diplomatic source told Reuters there were signs the nuclear envoy and other North Korean officials were punished by the regime. However, there was no evidence they were executed, and they might have been sent to a labor camp.
Between 2011, the year he took power, and 2015, Kim was believed to have ordered the execution of some 70 North Korean officials, according to South Korea's National Intelligence Service.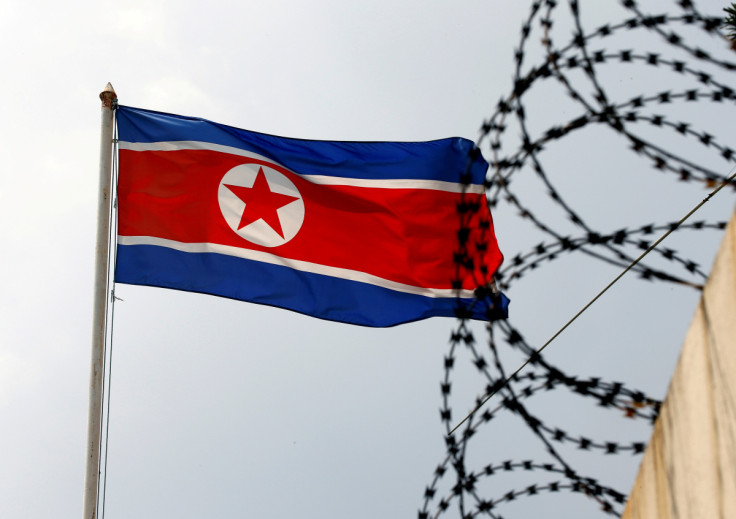 © Copyright IBTimes 2023. All rights reserved.