Novak Djokovic Accountable For COVID-19 Cases After Adria Tour, Say Players
KEY POINTS
Novak Djokovic hosted the Adria Tour that featured several top players in the sport
Multiple players who participated have tested positive of COVID-19
Players want Djokovic accountable for the recent rise in COVID-19 incidents
Several players have tested positive for COVID-19 after participating in Novak Djokovic's Adria Tour. Photos from the event that surfaced on social media suggested that social distancing protocols were not complied with during the event.
The BBC reported that players have voiced concern regarding how the situation was handled. Several top stars have already announced that they have the coronavirus, including Grigor Dimitrov, Borna Coric and most recently Viktor Troicki.
British men's number one Dan Evans said it was irresponsible. "I just think it's a poor example to set," said Evans.
The world number one Djokovic has been the center of criticism during this crisis even before the new cases were reported. Just this month, he was seen dancing and partying amidst the global pandemic.
"Put it this way, I don't think you should be having a players' party and then dancing all over each other," Evans added.
"He should feel some responsibility in his event and how it's transpired," Evans emphasized.
Multiple-time Grand Slam Winner Andy Murray also added his own input about the situation.
"Once you start having mass gatherings with people coming in from all sorts of countries, it's a recipe for it to kick off," Murray said.
"So it's kind of a lesson for all of us - if we weren't already - to take this extremely seriously, and to have as many safety measures in place as possible," Murray added.
The event photographed the players playing basketball at one point, disregarding the strict protocol required in this rapidly evolving time.
With everything that is happening Nick Kyrgios also highlighted the importance of following protocol as he tweeted how it was reckless of the tournament to push through despite the coronavirus.
Per GloboEsporte by way of the New York Times, Bruno Soares, a member of the ATP Player Council shared that it was a careless display on the organizer's part. "I sum it up as a horror show," Soares said.
"Enormous irresponsibility and huge immaturity. They were totally careless, and it's difficult for me to find the words," Soares added.
With everything that is happening, the tennis community is looking to ensure that protocol is followed and will remain safe with the global pandemic currently wreaking havoc across the world.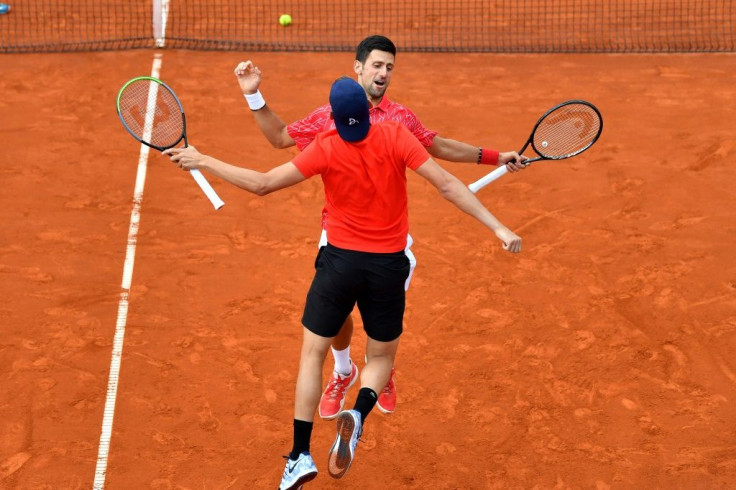 © Copyright IBTimes 2023. All rights reserved.
FOLLOW MORE IBT NEWS ON THE BELOW CHANNELS