Novak Djokovic Salary: Tennis Star Loses $250,000 Over US Open Disqualification
KEY POINTS
Novak Djokovic was disqualified in the U.S. Open 2020
He has displayed undesirable on-court behavior in the past
Djokovic is set to lose all prize winings and points earned in the U.S. Open
Novak Djokovic is set to lose all $250,000 salary in the U.S. Open after he was disqualified in the tournament.
Djokovic entered the Round 16 against Pablo Carreno Busta from Spain. It was evident that the world number one could not get his rhythm in the game and found himself trailing 6-5 in the first set, per Yahoo! Sports. Eventually, the pressure found the best of him when he inadvertently hit the ball to a line official. The ball struck her throat which resulted in temporary difficulty in breathing. After a few minutes, the official was back on her feet but was visibility shaken by the incident.
After the deliberation of the game officials, Djokovic was slapped with a disqualification, which effectively took away the earned points and cash money accumulated in the tournament. Opponent Busta said the incident looked unintentional but the United States Tennis Association (USTA) lowered the decision for "intentionally hitting a ball dangerously or recklessly within the court or hitting a ball with negligent disregard of the consequence," a report from Forbes revealed.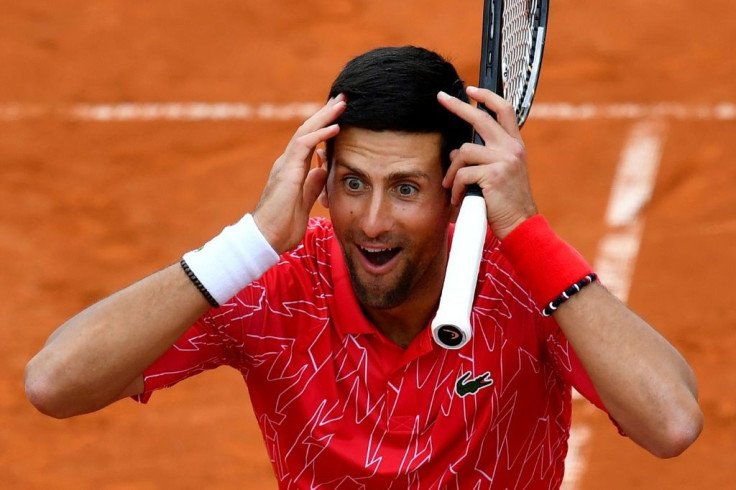 It was such an unfortunate event for the Serbian star because he was the favorite to win all the way in the U.S. Open 2020 with Roger Federer and Rafael Nadal missing out due to personal reasons. According to U.S. Open website, the total cash prize for this year's edition is pegged at $3 million for men and women's singles tournaments.
It was not the first time Nole lashed out his frustrations on court. In 2016, he hit the ball to the stands during the ATP Finals against Dominic Thiem. He was warned by a reporter that such a move could cost him someday should he hit someone.
Losing prize money and points might seem little damage for the 33-year-old. After all, he has an estimated net worth of $220 million with at least $44.6 million earnings for 2020. It remains to be seen if the disqualification would scare away potential brand sponsorships in the future but it certainly tarnished his image. The last player to have received the disqualification slip was John McEnroe at the Australian Open 1990.
The cash prize in the U.S. Open 2020 was lower than previous years. The $3 million top prize money was 22 percent lower than in 2019. The USTA, however, decided to give a bigger share of monetary assistance to the players affected by the suspension of games. A total of $7.6 million was allotted to the fund to help the players, especially the lower ranked ones. The pandemic halted the sporting world in the first half of 2020, with some players receiving positive results from the virus, most notably Djokovic in June. He has recovered since then.
© Copyright IBTimes 2023. All rights reserved.