Novak Djokovic's Undefeated Streak At Risk With Upcoming Unfavorable Hard Court Matchup
KEY POINTS
Novak Djokovic's undefeated streak is at risk in his upcoming matchup in the Western & Southern Open
Roberto Bautista Agut has defeated Djokovic in the last three encounters they had on the hardcourt
Djokovic is still one of the favorites to win this year's US Open
The undefeated streak of Novak Djokovic is at risk as he will face off against Roberto Bautista Agut in the semifinals of the Western & Southern Open. The Serbian may be the world's current best player, but his recent hardcourt matchups with Bautista Agut has proven to be a challenge for Djokovic.
The last three times the two have faced off in the hardcourt surface, Bautista Agut emerged as the winner. These came in 2016 in Shanghai and in 2019 in Doha and Miami, per ATP's official website.
The 17-time Grand Slam Champion still leads their head to head at 8-3 but that doesn't mean Bautista Agut shouldn't be taken seriously. The 32-year-old Bautista Agut has climbed his way into number 12 overall in the world and has rallied tremendously to reach the semifinals of the Cincinnati Masters.
"I'm happy. I think I have been practicing hard [and] doing a lot of great things at home," Bautista Agut said.
Some of the players the Spaniard has defeated so far include Karen Khachanov and defending champion Daniil Medvedev.
"It's never easy to come back and play good in the first tournament. I think I have to be patient and try to enjoy every single match I play here after six months without competing. I'm just pleased and happy to be in the semi-finals," Bautista Agut added.
In their upcoming match, Djokovic understands the strength of his opponent and will be ready for any tactic thrown against him.
"I was winning comfortably, [up a] set, having some chances in the second set and then things turned around. But that's what he does," Djokovic recalled during his previous encounter with Bautista Agut.
Despite being the best in the world, Djokovic knows he has to be careful of the strengths of his future opponent.
"He slows you down. He wears you down and tries to, in a way, suffocate you on the court and wait for his chances, and then he takes it," Djokovic added.
The Western & Southern Open is seen as a great way for the US Open participants to get a feel of the hardcourt. Notable absences in the major include Rafael Nadal and Roger Federer. This development has propelled Djokovic as a favorite to win the Grand Slam that is set on August 31 until September 13.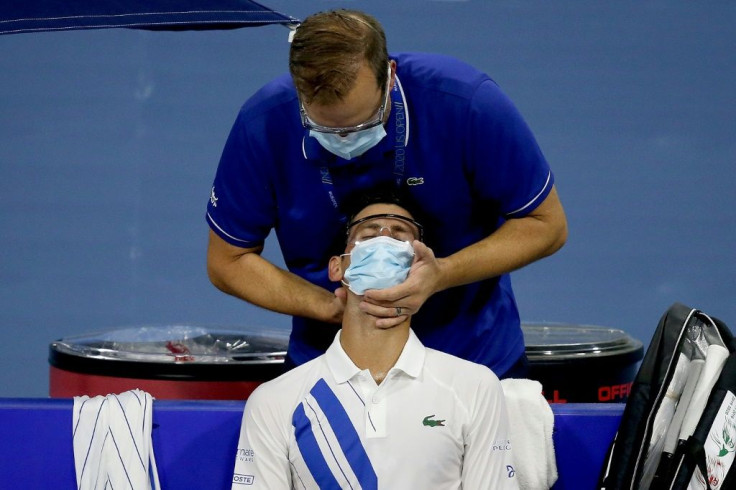 © Copyright IBTimes 2023. All rights reserved.