Now Hiring: Porn Identification Officer To Help Protect China's Internet Environment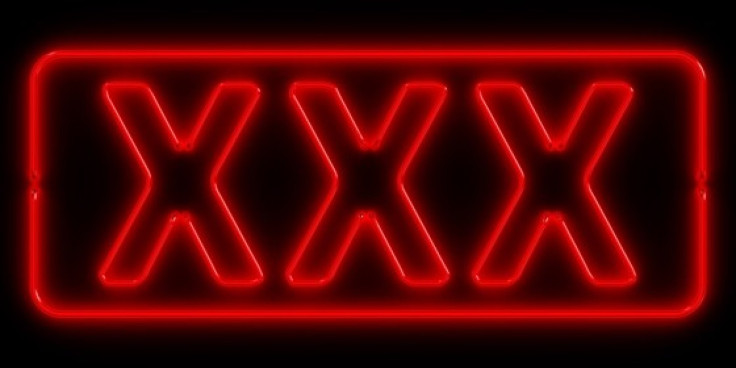 Censorship in China has taken many forms. Aside from government entities that regulate all kinds of media, like the Great Firewall for the Internet, and the State Administration of Radio, Film and Television (SARFT), which regulates mass media, private companies also take part the nation's media control.
Anquan Lianmeng, or Safety Alliance Network, is one of the nation's many companies to profit from those looking to "protect netizens" from the wild Web.
"Anquan Lianmeng aims to be a neutral and impartial third-party organization, establishing industry standards for Internet safety, improving China's Internet usage environment, protecting netizens' Internet rights and interests," the company's web page says.
And what is Anquan's latest crusade for Internet protection? Recruiting personnel to help stamp out pornography.
Anquan posted an open position on its page on Weibo, China's version of Twitter, looking for a "Chief Pornography Identification Officer."
The post went viral on Weibo, garnering more than 120,000 shares and 20,000 comments.
The job listing, translated by ChinaSmack.com, breaks down the duties and compensation of a Chief Pornography Identification Officer, who will be paid the equivalent of $32,300, not a bad salary in Beijing:
"200,000/year, Chief Pornography Identification Officer Wanted
Job Location: Beijing
Salary: 200,000 RMB/year
Job Responsibilities:Quickly and accurately identifying pornographic and obscene websites.
Job Description:
1. Research and study pornographic videos and images, formulate criteria for determining obscenity. 2. Deploy courseware on the standards of obscenity determination, and study materials such as educational videos on pornography. 3. Manage and rate pornographic resources (including BT seeds, images, and online videos).
Job Requirements: 1. Familiarity with the different standards of determination of pornographic content of different countries; 2. Familiarity with the standards of determination and express regulations concerning pornography in China's law; 3. Familiarity with the standards of pornography identification used by CNNIC (China Internet Network Information Center) and various major internet providers; 4. A bachelor's degree or above; age between 20-35; all genders; 5. Possesses good teamwork skills, and a strong sense of responsibility.
Benefits: 1. National standard insurances and additional allowance for meals, transportation and phone. 2. Expenses for relevant books can be reimbursed. Free fruits and yogurt each week day. 3. Free physical examination once every year, and gift for birthday, wedding and child birth.
Please send your resume to hr@anquan.org"
Though China has never allowed any form of pornography since the establishment of the People's Republic, Internet pornography was specifically banned in mainland China in 2002. State censors issued rules that required websites to take down any content that featured pornographic material, quite vaguely defined.
According to China Daily, officials can categorize anything "that violat[es] public morality and harm[s] the physical and mental health of youth and young people."
Punishment is usually monetary penalties, but in some other cases, the government has exacted much harsher punishments. In 2005, for example, Chen Hui, the creator of China's biggest porn site Qingseliuyuetian.com (Pornographic Summer) was sentenced to life in prison. Movie producers and film studios creating erotic films can potentially lose their licenses to make movies.
By 2008, SARFT issued its own guidelines for pornographic movies, which also included nude scenes in movies or television shows. The government takes a hard line, most recently cutting the famous scene in the Chinese re-release of "Titanic" where main character Rose, played by Kate Winslet, poses completely nude.
Still, with constantly developing technology, and the demand for pornography, Internet users are still able to access pornographic material.
China's bloggers on Weibo responded to the post, cracking jokes on the irony that the censorship job requires candidates to watch extensive amounts of porn.
"Resume already sent. What a job needs is passion. I've been identifying porn during my free time for about 10 years now," one user said.
"If one is exhausted to death while in the process of identifying pornography, is it an occupational injury or accident?" another asked.
"This job is even more coveted than civil servant positions!" a blogger joked.
© Copyright IBTimes 2023. All rights reserved.