NYC ISIS Plot: Brooklyn's Uzbek Muslim Enclave Shocked By Proposed Violence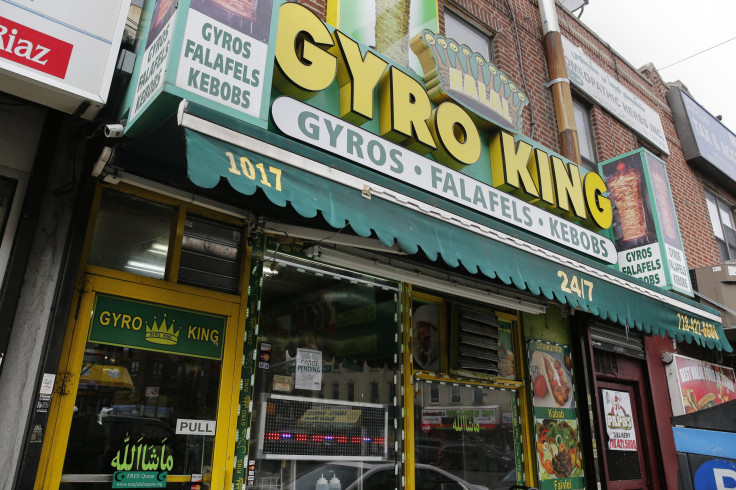 Halal butchers and specialty food stores line the streets in the quiet neighborhood of Kensington, Brooklyn, where Uzbek immigrant Abdurasul Juraboev worked before his arrest Wednesday on charges of plotting to pledge allegiance to the Islamic State group and carry out attacks on American soil. The 24-year-old chopped salad for Gyro King, a halal chain that operates several locations around Brooklyn.
Employees at Gyro King's Kensington branch on Foster Avenue said they had never interacted with Juraboev, who worked at an off-site location. But a worker at the chain's nearby Newkirk Plaza location expressed shock that Kensington's tightly knit community of Muslim immigrants from Central and South Asia could house a man capable of planning such violence.
"It's painful to hear that someone from here would be involved in these kinds of things," said Khan Shoaib, 45, who has lived in Kensington for eight years. "This is very painful for us as a Muslim community. These kinds of people, we don't even want to call them Muslim."
Juraboev, the FBI says, conspired with 19-year-old roommate Akhror Saidakhmetov, a native of Kazakhstan, and 30-year-old fellow Uzbek Abror Habibov, who acted as the group's financier. The three men purportedly planned to travel to Syria to join the extremist group also known as ISIS and offered to carry out various attacks in the United States, such as the planting of a bomb in Coney Island and an assassination attempt on President Barack Obama, according to ABC News.
Saidakhmetov was arrested at New York's John F. Kennedy International Airport, where he was about to board a flight to Turkey before making his way to Syria. Juraboev was arrested at the Brooklyn apartment he sared with Saidakhmetov, while Habibov was apprehended in Florida. All three men were charged with attempt and conspiracy to provide material support to a terrorist organization, according to the Associated Press. They face up to 15 years in prison if convicted.
Authorities first gained knowledge of the group's efforts last August, when Juraboev wrote of the plan to "commit ourselves as dedicated martyrs" on an Uzbek-language Internet forum with ties to the Islamic State. Soon after, Juraboev told the FBI agents who arrived to question him about the posts that he adhered to the faction's ideology and that he would carry out a plot for the movement if asked.
Juraboev is part of a surge of immigrants from Central and South Asia who have settled throughout Brooklyn and Queens during the last decade. Approximately 23,000 Uzbek immigrants currently reside in New York, twice the number present in the area 10 years ago, according to Census Bureau data compiled in 2013. Farhod Sulton, president of the Yantadosh Uzbek-American Federation cultural center, said earlier this month that the number could be as high as 50,000, according to the New York Times.
Hundreds of these immigrants live in the "Little Uzbekistan" micro-neighborhood in Brooklyn at the convergence of Kensington, Midwood and Ditmas Park. The apartment Juraboev shared with Saidakhmetov was in Midwood, according to the New York Daily News.
Muslim residents of Kensington are serious about their faith. Hijabs are a common sight on women walking the neighborhood's streets, and customers at a local restaurant are welcomed with traditional Muslim greetings. But local residents rejected the notion that radicalization was common in the area.
"People here don't even talk about ISIS. They're not interested," said 19-year-old Mizrob Bobokulov. "We follow our religion, but just like regular people."
© Copyright IBTimes 2023. All rights reserved.