NYPD To Test Simulated Chemical Attack On NYC Subway System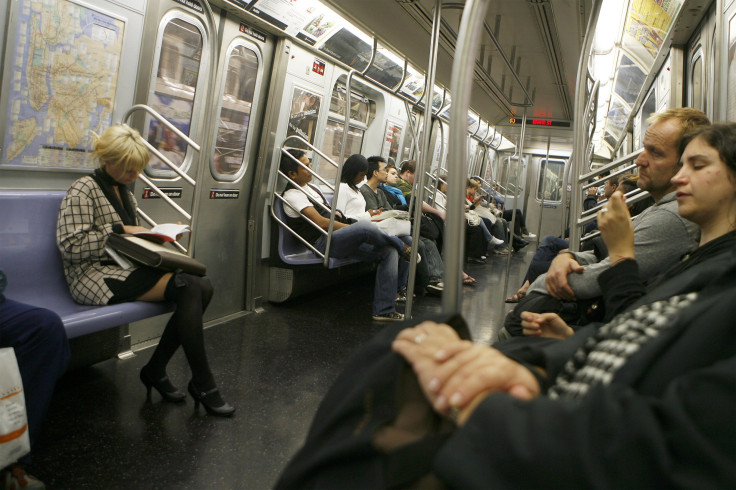 The New York City Police Department aims to carry out the largest-ever simulated chemical attack this July. Working in tandem with the Brookhaven National Laboratory, the NYPD plans to release harmless chemicals throughout New York City's subway system in order to monitor how dangerous chemical agents could potentially spread across New York in the event of a real chemical attack.
According to an NYPD press release, the Subway-Surface Air Flow Exchange (S-SAFE) will track the movement of small amounts of Petrofluorocarbon tracers (PFTs) throughout the New York subway system over three days.
If that sounds a little scary, don't worry, because PFTs are completely nonthreatening to humans. PFTs are invisible, odorless and nontoxic gases, and they're incredibly easy for instruments to track. By releasing PFTs into the subway, researchers from Brookhaven National Laboratory will easily be able to track the gases' movements across the city's subway system, allowing scientists and NYPD officials to better learn how to prepare for the possible scenario of a terrorist chemical attack in the city.
"The NYPD works for the best but plans for the worst when it comes to potentially catastrophic attacks such as ones employing radiological contaminants or weaponized anthrax," Police Commissioner Raymond W. Kelly said in a press release. "This field study with Brookhaven's outstanding expertise will help prepare and safeguard the city's population in the event of an actual attack."
So why target the subway in this simulated chemical attack? For one, New York's subways run throughout the entire city, meaning that if one location is hit with a chemical attack, the poison could easily be sucked into the subway and spread throughout the five boroughs.
"Anything on the surface can get sucked down into the subway through air grates," Department of Homeland Security official Paul Kalb explained to Gizmodo. "And likewise, anything on the subway eventually makes its way to the street."
The NYPD carried out a similar test in 2005 by releasing PFTs into the air near Manhattan's Madison Square Garden, Gizmodo reports. In that initial test, researchers at Brookhaven worked to track the movement of PFTs throughout the streets of Manhattan. This test of the subway system will be wider-reaching and give researchers more data on a possible chemical attack.
"The NYPD, in partnership with the MTA, is responsible for keeping more than 5 million daily subway customers safe and secure. This study will bolster the NYPD's understanding of contaminant dispersion within the subway system as well as between the subway system and the street, thereby improving its ability to better protect both our customers and the city population at large," MTA acting chairman Fernando Ferrer said in a statement. "We are glad they are joining Brookhaven National Laboratory for such an important effort, which will benefit the New York City subway without affecting its regular operations."
© Copyright IBTimes 2023. All rights reserved.
FOLLOW MORE IBT NEWS ON THE BELOW CHANNELS