Oahu Golf Apparel Sets A New Trend For Equality Brands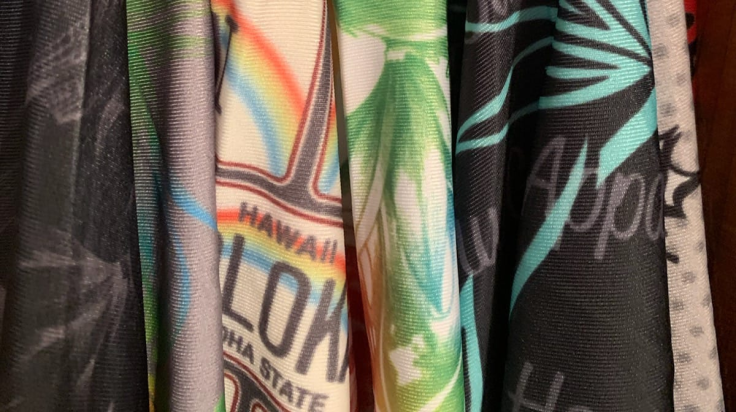 A recent study shows that Golf has one of the highest disparities in prize money for men and women
Altruistic Golf Company Aims to Tackle the Social and Economic Disparities That Exist Within the Golf Industry
Carving out a unique value proposition in a market dominated by Ralph Lauren, Nike, Adidas and Puma, The Oahu brand opted for inclusivity
A recent study conducted by the BBC revealed that the gap in pay in the sphere of golf is one of the biggest in all sports. Unsurprisingly, this is reflected in the sponsorships that these athletes can attain- due to the relevant commercial elements and capital involved, and commonly means that women golfers are significantly underrepresented.
One niche brand that is up against multi-sector industry giants such as Ralph Lauren, Nike, Adidas and Puma has set out to challenge convention by narrowing the gap between men and women in Golf: Oahu Golf Apparel (OGA) is an eminent golf clothing company that was formed in 2016. Following a recent interview with the founders, we will discuss their recent successes, along with some valuable lessons other brands can learn from their strategy and culture.
A Unique Mission: Giving Back
Oahu's unique mission to 'give back' to the golf community has been progressed via a plethora of innovative schemes and corporate initiatives; these include the OGA's apparent ability to consistently spread their ''aloha'' spirit through their regular social media posts- which document the changes that they are implementing, their monthly donations to the Junior Golf Program, and the free golf apparel giveaways that they carry out every year at the Sony Open.
The altruistic brand's innovative designs, Hawaii-related prints, and corporate ethos, have meant that it has quickly grown to be recognised as a leading industry figure by a prolific number of industry-stars and corporations- including American professional golfer Christina Kim, star comedian George Lopez, and even the boxing pound-for-pound king from Mexico, guadalajara, Canelo Saul Alvarez.
An Equal Opportunity Brand: Supporting Women in Golf
Equality brands are those who buck conventional trends and stand for what is right for the future. It is just as important as having sustainable brands today. In the case of Oahu Golf Apparel, this esteemed brand strives to ensure that the sport of golf can one day become accessible to individuals from all social, racial and gender demographics. In doing so, they have arguably proactively identified- and begun to tackle, the current gender disparities that persist within the golf industry.
Tim Hazelgrove- the founder of OGA, is a passionate proponent of supporting women in sports and has consequently ensured his ample initiatives address the aforementioned inequality gap in sponsorships by providing equal apparel to all.
In fact, the same line of logic is followed in relation to the brand's clothing sizes. Traditionally, all golf sport apparel clothing is capped at the 2XL size. Hazelgrove has highlighted that this essentially means that the persons who require anything over 2XL (3,4,5 & 6XL) are arguably discriminated against. Pragmatically, it is extremely difficult to find any high quality sizes that are over 2XL, and even when they are found they are generally provided at a premium cost. Oahu has adopted a different approach, providing products that go all the way up to 7XL at the exact same price as those that are under 2XL.
''I don't believe in punishing people on account of their weight''- Tim Hazelgrove, Founder and CEO of Oahu Golf Apparel.
Suggested video:
Spreading Aloha Energy
The company's designs are said to be inspired by Hawaii's own breathtaking landscapes. Consequently, each design is unique and tailor-made, and a variety of the brand's offers are released on an exclusive one-time basis- allowing for potential buyer's to attain future collectible items whilst securing flashy golf apparel to ''feel and play their best'' during their golf sessions and competitions.
Tim hopes that his innovative approach to golf will attract young children of all social backgrounds, and encourage them to pursue the sport as either a professional career, or as a hobby. This is important to Tim, as in his experience golf can serve as a brilliant tool in: a) encouraging the growth of friendships, and b) instilling integrity, honesty and respect from a relatively young age by providing children a variety of learning curves to overcome in a competitive yet controlled atmosphere.
Final Words: A Family Brand
As a final note, it should also be noted that the brand's aforementioned 'inclusive' schemes- which target persons of all genders, social backgrounds, and sizes, have resulted in some of its supporters labelling it as a 'family brand'.
This is because it can easily allow every single family member- regardless of any age or size disparity, to wear the exact same sporting apparel whilst enjoying a beautiful day of golf.
''We are from Hawaii; you can get chocolates or macadamia nuts, but when you eat them those are gone. If you get a polo or a hat from us it could be at the same price range but provide you with a strong talking point for many years to come''- Tim Hazelgrove, Founder and CEO of Oahu Golf Apparel.
© Copyright IBTimes 2023. All rights reserved.