Obama Administration Finalizes Sweeping EPA Clean Water Rule To Protect US Wetlands And Waterways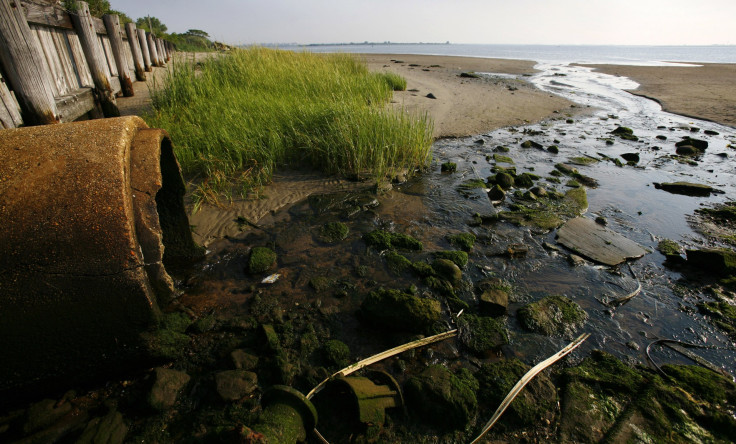 The Obama administration finalized Wednesday a sweeping initiative to protect U.S. waterways and wetlands from pollution and rampant development. The Environmental Protection Agency's rule is meant to clarify which streams, rivers, ponds and lakes are federally protected under the Clean Water Act.
"Water is the lifeblood of healthy people and healthy economies. We have a duty to protect," EPA Administrator Gina McCarthy recently said, adding that one in three Americans gets drinking water from streams lacking clear federal protections. "We've worked hard to reach a final version that works for everyone -- while protecting clean water."
In her announcement Wednesday, McCarthy added that protecting U.S. water sources is "a critical component of adapting to climate change impacts like drought, sea level rise, stronger storms and warmer temperatures."
The clean water rule faces stiff opposition from House Republicans, agricultural interests, chemical companies and home-building industries, which have called the EPA's rule a massive government power grab that would burden private property owners with unnecessary red tape. Many small bodies of water are regulated at the state and local levels, but GOP policymakers have warned the EPA initiative would sweep those waterways into the federal government's jurisdiction.
The EPA has said the rules, which it proposed with the Army Corps of Engineers in March 2014, do not expand the government's existing authority under the 1972 law. Rather, they add specific language to previously ambiguous rules about which wetlands and waterways are subject to federal regulation -- a question that Supreme Court rulings in 2001 and 2006 left unanswered.
The U.S. House of Representatives in September passed a largely symbolic measure meant to block the EPA from implementing its water rule. Rep. Bill Shuster, R-Pa., the chairman of the Transportation and Infrastructure Committee, has said the EPA regulations "will adversely affect the nation's economy, threaten jobs, invite costly litigation and restrict the rights of landowners, states and local governments to make decisions about their lands."
Proponents of the administration water plan say federal protections are critical for minimizing harmful agricultural pollution, which is largely to blame for the recent spates of toxic algae blooms in the Great Lakes region and Chesapeake Bay area. The EPA and environmental groups say uncertainty about Clean Water Act's reach has weakened federal enforcement in nearly 500 cases of industrial and agricultural pollution.
The Natural Resources Defense Council on Wednesday called the rule a "significant fix" fix for tens of millions of acres of wetlands and thousands of streams that contribute to the drinking water for 117 million Americans. The Sierra Club also applauded the Obama administration for finalizing the measure. "This vital safeguard puts an end to over a decade of polluters taking advantage of a muddled law by restoring the Clean Water Act and putting the health of our communities and families first," Michael Brune, the Sierra Club's executive director," said in a statement.
© Copyright IBTimes 2023. All rights reserved.