Obama, GOP Trade Barbs on Rising Gas Prices, Energy Policy Reform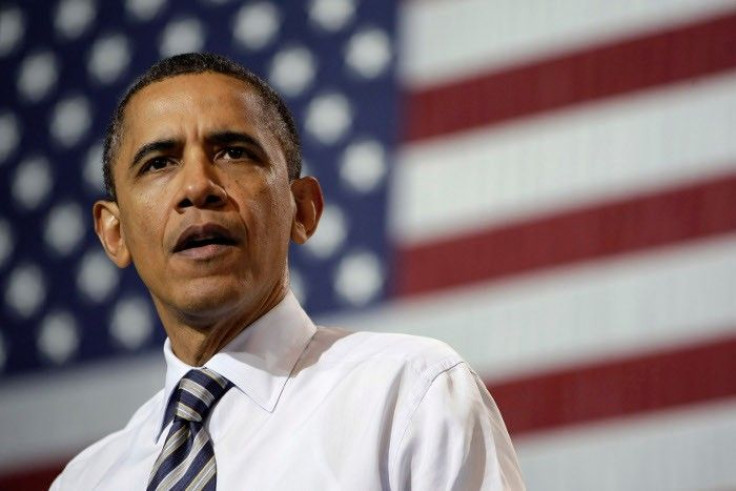 As gasoline prices rise around the country, topping $4 per gallon in many cities, President Barack Obama faces increasing pressure about his long-term energy policy.
In his weekly radio address, Obama said that stronger auto mileage standards set under his administration, and better-built cars made in the U.S., will help Americans save money in the long term.
The comment was a direct response to criticism coming from the Republican Party about the president's energy policy.
Obama also said that automakers are currently projected to build cars that average 55 miles per gallon by 2025, which would double the current mileage average.
That means folks will be able to fill up every two weeks instead of every week, saving the typical family more than $8,000 at the pump over time, he said. That's a big deal, especially as families are yet again feeling the pinch from rising gas prices.
Obama said that his administration's measures to save the U.S. auto industry preserved more than 1 million jobs and added more than 200,000 jobs during the past 2 1/2 years. They're not just building cars again, he said. They're building better cars.
Obama has been riding a wave of positive economic news as home-building and car sales have improved and jobless claims have declined reports Bloomberg; but, gas prices have risen -- partially driven by tensions over Iran's nuclear program--which has caused the president to address his plans to reduce dependency on foreign oil.
A War of Words
The president gave a speech to the United Auto Workers roughly one week ago, on Feb. 28, the same day as the Michigan primary, where he ridiculed many of the Republican presidential candidates. He said many of the GOP candidates who rejected the auto bailout would have let the industry collapse.
In the Republican's weekly radio address, Representative Doc Hastings, chairman of the House Natural Resource Committee, responded to Obama's criticisms, highlighting the shortcomings of the president's energy policies.
As you painfully notice, gas prices are rising quickly already topping $4 per gallon in some areas, said Hastings. On average, prices at the pump are more than double what they were when president Obama took office. Americans are right to worry that no relief is in sight.
In addition to highlighting rising gas prices, Hastings was also critical of Obama's opposition to the TransCanada Corp's Keystone XL pipeline, which would carry oil from Canada to the U.S. Golf Coast. Hastings said that former president Bill Clinton supports the pipeline as does Obama's jobs council.
Though the president now claims to support all-of-the-above, he has consistently blocked America energy production, said Hastings. Most recently by rejecting the Keystone XL pipeline.
The Keystone XL Pipeline Debate
Supporters of the Keystone XL pipeline say that it would create jobs for Americans while also reducing the country's dependence of foreign oil. Those in opposition to the pipeline say that the environmental costs and risks associated with building and maintaining the pipeline are too high.
Overall, the pipeline will have no impact on prices consumers pay. None. The reason is that the products produced from the crude will be sold into the world market -- exported -- if prices fall below world levels, Philip K. Verleger, a noted oil economist said in an e-mail to the Washington Post. This means that consumers outside the Midwest will get no benefit from the line while consumers in the upper Midwest may pay more.
Keystone XL backers are simply using the pipeline as part of a larger strategy to re-direct oil from the American Midwest to international buyers who are willing to pay a higher price for it, wrote the National Resources Defense Council (NRDC), an environmental non-profit, in a January 2012 report.
In his radio address, Hastings praised Republican U.S. House members for passing legislation that reduced regulations on energy sources and for backing the construction of the Keystone XL pipeline.
We hope the president will live up to his rhetoric, Hastings said. Hardworking taxpayers can't wait to have the pain at the pump addressed.
Obama seemed less certain of his ability to resolve the issue: What's happening in Detroit will make a difference. But it won't solve everything, Obama said in his radio address. There's no silver bullet for avoiding spikes in gas prices every year.
© Copyright IBTimes 2023. All rights reserved.
FOLLOW MORE IBT NEWS ON THE BELOW CHANNELS