Obama To Push EU Trade Deal In Meeting With European Leaders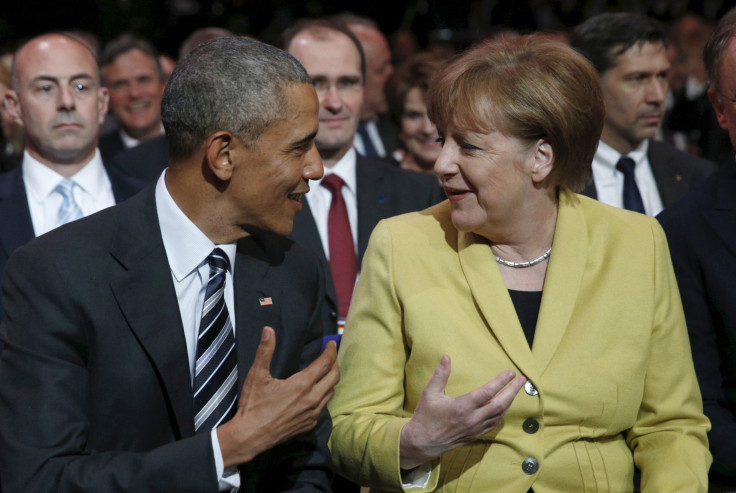 On the last day of his six-day, three-nation tour, which included stops in Saudi Arabia and the United Kingdom, U.S. President Barack Obama is scheduled to meet four European leaders in Germany Monday.
At a meeting with German Chancellor Angela Merkel, British Prime Minister David Cameron, French President François Hollande and Italian Prime Minister Matteo Renzi, Obama will push for a free trade agreement between the U.S. and the European Union (EU), which he hopes to finalize before his term ends in January. The American president is also expected to broach topics such as the crisis in Ukraine, the Syrian civil war and terrorism.
The Transatlantic Trade and Investment Partnership accord is still under negotiation, with its proponents claiming it would boost both the U.S. and EU economies by about $100 billion. In February, Obama struck a trade deal with 12 Pacific Rim nations called the Trans-Pacific Partnership.
At a press conference in Germany Sunday, Obama said it was a fact that free trade had strengthened the U.S. economy and also helped other countries that engaged in it. Later in the day, speaking to business leaders at a trade fair in Hanover, the U.S. president said: "Time is not on our side. If we don't complete negotiations this year, then upcoming political transitions in the United States and Europe would mean this agreement won't be finished for quite some time."
Merkel also supported the deal, saying: "We should get a move on. We all know the reproaches, worries and fears, and what difficulties remain."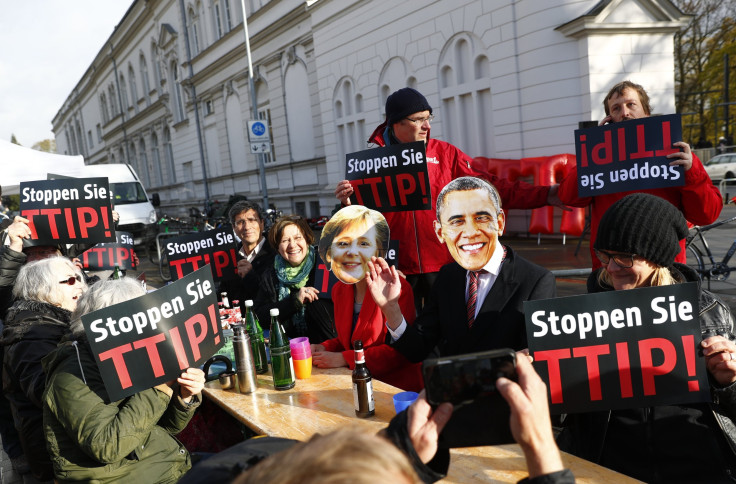 Some of those worries, as expressed by opponents of the deal, are lowering of social, consumer and environmental standards across the EU if the TTIP were to be implemented. Thousands of TTIP opponents protested in Hanover ahead of Obama's visit.
Other issues that will be discussed at Obama's meeting with the four European leaders are expected to include Syria, Ukraine and Libya. During a press conference Sunday, Obama and Merkel expressed concern about the surge of violence in Syria, as well as about ceasefire violations in Ukraine.
© Copyright IBTimes 2023. All rights reserved.