Obamacare Supreme Court Challenge: Why Americans Tune Out Health Care Case That Could Deprive Millions Of Insurance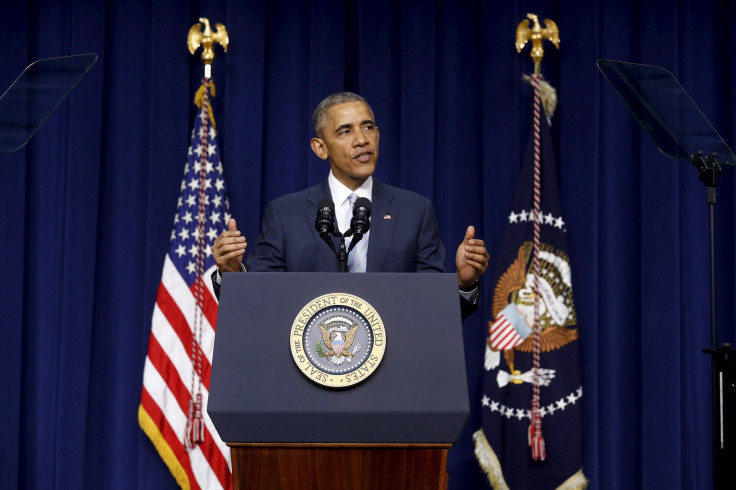 The Supreme Court will soon issue a decision in the most recent high-stakes case on the Affordable Care Act, King v. Burwell, but most people in the U.S. aren't holding their breath. In fact, this challenge to Obamacare more or less falls off the radar for most Americans, polling consistently shows, despite the fact that health insurance for 8.2 million people in 34 states is at stake.
In a poll conducted by the Kaiser Family Foundation in June, 44 percent of respondents had heard "nothing at all" about the Supreme Court case, while 28 percent had heard "only a little." This failure to tune in reflects not just a broad popular tendency to pay the Supreme Court little mind but also the daunting complexity of the case and law itself, pollsters and healthcare experts say.
"The court doesn't rule on whether or not you get insurance," Robert Blendon, a professor of public health and health policy and political analysis at the School of Public Health at Harvard University in Cambridge, Massachusetts, said. Rather than being a binary outcome that will rule for or against a single issue, the court's decision, should it rule in favor of the plaintiffs, would affect everyone differently, depending on in which state they live and how they buy health insurance. "It really depends on your circumstances," Blendon said.
Two components of the Affordable Care Act, signed into law in 2010, matter most in this Supreme Court case. One is the exchanges, or marketplaces where people can buy health insurance, which the law created. Obamacare, as it is also known, allowed states to set up these exchanges on their own or rely on the federally created one, HealthCare.gov.
Insurance Coverage if the Affordable Care Act is Repealed | HealthGrove
The other relevant part in the case is federal subsidies, which were to help offset the cost of insurance for those who both qualify financially and buy health insurance on the Obamacare exchanges. The law states that subsidies can be granted to those buying insurance on an exchange "established by the State," the four words that the plaintiffs in King v. Burwell seized on.
Because of that phrase, subsidies were illegal if given to those in the 34 states that rely on the federal exchange, the plaintiffs claimed. The Supreme Court heard oral arguments in King v. Burwell in March; justices are expected to announce their decision by the end of June. In 2015, about 7.7 million people, or 87 percent of the people who bought insurance through the federal exchange, qualified for the subsidies now in question.
On average, those people received $263 each in tax credits every month to offset the cost of health insurance. The average monthly cost of a plan through HealthCare.gov was $364, but with the subsidy, the actual out-of-pocket cost per person dropped to $101, on average. This discount, which varies according to income, is crucial, because for the vast majority of people buying insurance through Obamacare, the subsidy is the difference between being able to afford health insurance or not.
An Unapproachable Law
Despite how much is at stake -- lawmakers in Washington are jostling to present contingency plans should the court strike down subsidies, state governments are scrambling to devise solutions of their own, and policy experts fear that an adverse ruling could create an increasingly unequal, two-tiered healthcare system in the U.S. -- the public is almost blissfully ignorant of the panic.
"For the average citizen, it's like a change in tax policy," Blendon said of changes to Obamacare. "It's very complex, and that's why it's hard to pay attention to."
Obamacare, a law more than 900 pages long, was created to work within the preexisting health insurance system, which is woefully complicated. How the law affects people varies from person to person -- health insurance for someone working part time in one state would differ vastly from someone else covered by their employer in another state, for instance. Similarly, the ruling in King v. Burwell will affect everyone differently, depending on what state they live in and how they get insurance, and so the impact of a decision deeming subsidies illegal is not clear-cut. "It's not like saying, 'You won't receive Medicare if you're retired,' " Blendon explained.
Americans Without Health Insurance in 2014 | HealthGrove
It's not just the Supreme Court case that has attracted little attention. It's the law itself, whose rules are so intricate and arcane that even people who qualify for health insurance subsidies don't always know they can get that assistance, according to Linda Blumberg, a senior fellow at the Urban Institute's Health Policy Center. If subsidies are struck down, "there are a lot of folks out there that are going to be surprised in a very negative way," Blumberg said.
Navigating the law can be as challenging as filing taxes or dealing with the legal system on one's own, Blendon suggested. "That's why people have accountants and lawyers," he said. "You need a tax-equivalent helper to really work you through when you're eligible, what you should sign up for."
The Quiet Court
The lack of awareness about the Obamacare Supreme Court case is not unique, especially when compared to most Americans' knowledge about the court and its cases overall, recent polling by the Pew Research Center has shown. In a survey from July 2012, 30 percent of respondents did not know the results of a recent Supreme Court ruling on the Affordable Care Act. In June 2013, 43 percent did not know how the court ruled in a case on the Voting Rights Act, while only 21 percent were unaware of the court's ruling in favor of same-sex marriage.
"Attentiveness to King v. Burwell is in keeping with a general lack of familiarity with the court among the American population more broadly," Jocelyn Kiley, associate director of research at the Pew Research, said. "In general, people don't pay a ton of attention to the court."
With few people paying attention to Obamacare in the first place, and not many tuning in to the institution that could overturn one of the major parts of a mind-numbingly complex law, it comes as little surprise that the public is hardly aware of a case that could end financial aid for health insurance for millions.
By comparison, Kaiser's news index found in June that the American public closely tracks the news on issues like the Islamic State militant group. Thirty-three percent of respondents said they "very closely" track conflicts in faraway Iraq and Syria -- even more than the 25 percent who were very closely tracking the 2016 presidential campaign in the U.S.
© Copyright IBTimes 2023. All rights reserved.