Obesity Curtails Depression? Researchers Find Fat Gene Makes People Happy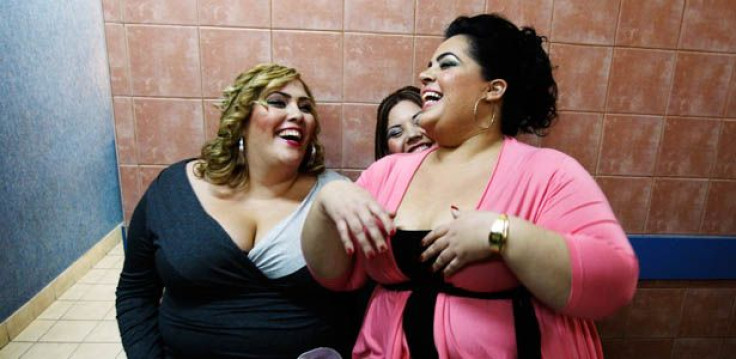 There seems to be some truth in the obesity-happiness link. New research points to the fact that obese people have lower risk of depression.
Apparently, people with a gene named FTO are 8 percent less likely to suffer from depression. In 2007, scientists discovered FTO gene is a major contributor to genetic obesity among Europeans.
These findings suggest that FTO gene may play a broader role than initially perceived having an impact on depression and other psychiatric disorders, researchers stated in a study published Nov.20, in the journal Molecular Psychiatry.
"The difference of 8 percent is modest, and it won't make a big difference in the day-to-day care of patients," study researcher David Meyre, associate professor in clinical epidemiology and biostatistics at McMaster University in Canada, said in a statement. "But, we have discovered a novel molecular basis for depression," Meyre said, according to the My Health News Daily.
The study sample comprised 17,000 people who took part in research between 2001 and 2003 of which 3,200 participants had depression. Further studies are required to confirm the findings.
Previous studies suggest 40 percent of depression risk comes from genetics but attempts to isolate genes associated with depression have drawn a blank so far.
The findings on depression and obesity are considered to be important as Centers for Disease Control and Prevention estimates nearly 9 percent of U.S. adults suffer depression at any given time.
The findings question the assumption that obesity and depression are mutually reinforcing that obese people are more prone to depression because of their appearance, and depressed people are likely to gain weight because of a less active lifestyle and unhealthy eating habits.
© Copyright IBTimes 2023. All rights reserved.