Oil Exploration Threatens Panama's Rainforest, The Second Lung Of America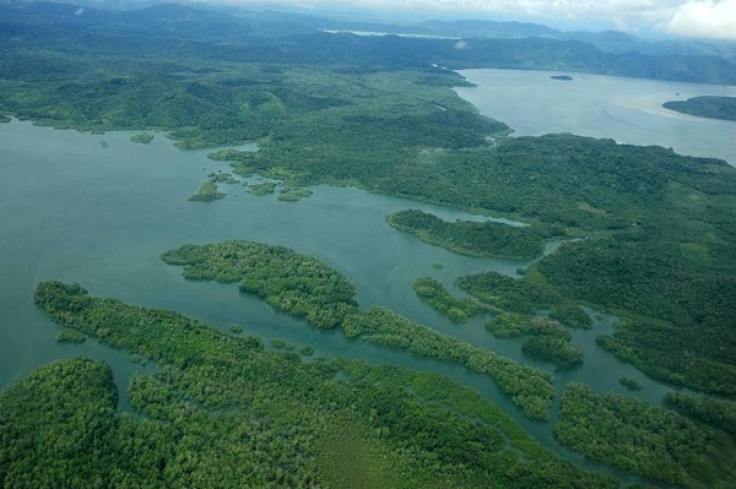 Tapón de Darién might not be as well known as the Amazon, but America's second lung, as Panama's rainforest is known, is in danger. This vast territory of 21,000 square kilometers (8,000 square miles) of lush vegetation, lagoons and unique animal species has turned into a coveted target for international oil companies.
In 2011, Panama found that Darién held oil reserves of more than 900 million barrels, according to a report by consulting company OTS Latin America LLC. The study also pointed out that Panama could receive up to $20 billion out of the investment. Oil companies from the U.S., Colombia, Brazil, Mexico and Europe showed interest in the possible exploitation agreements.
Panama, which has traditionally depended on imported oil (the debt mounted from $447 million in 2000 to $2.25 billion in 2012, according to official data), saw this discovery as an opportunity to free itself from foreign crude. But as the government started drafting a bill to regulate explorations and exploitations within its frontier, several environmentalists have raised concerns about the impact the work would have in the precious natural reserve.
"The risk to submit Darién to oil explorations is serious. Darién is more than just Panamanian -- it is the second largest lung in America," Raisa Banfield, of the NGO Fundación Panamá Sostenible, said in a statement.
"Not only that, but the shores where companies want to drill there is a biodiversity richness worth preserving. Most of Panama's fishing comes from there. And let's not forget the fishing, indigenous and farmer communities that would have to move," she added. "We would [be] more harmed than benefited."
Renza Samudio, director of hydrocarbons for the Energy Ministry, said that perforations would only be performed outside of protected areas. Such regions comprise 5,790 square kilometers (2,235 square miles), whereas the areas that have been marked as rich in oil add up to 15,000 square kilometers (5,800 square miles).
Analysts say that before any decisions are made regarding the oil explorations, citizens should be consulted. "Explorations are always followed by expropriation of lands, the removal or natural resources, the use of water in large proportions the population is not used to," attorney Harley Mitchell, formerly with the Environment Ministry, said. "All of this affects people who live close to these sites."
© Copyright IBTimes 2022. All rights reserved.
FOLLOW MORE IBT NEWS ON THE BELOW CHANNELS