Oil, land in focus when S.Sudan's president visits Khartoum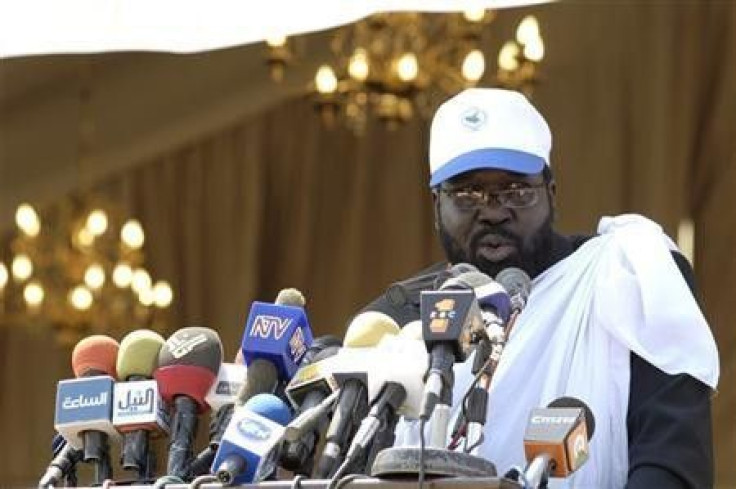 South Sudan's President Salva Kiir will address disputes over oil and territory when he arrives in Khartoum on Saturday for talks with Sudanese President Omar Hassan al-Bashir in his first visit since southern independence in July.
South Sudan became Africa's newest nation on July 9 after an independence vote agreed under a 2005 peace deal that ended decades of civil war with Khartoum.
Diplomats hope Kiir's two-day visit will ease bilateral tensions and help make progress in solving a range of disputes between north and south.
Both countries have failed to sort out sharing oil revenues, ending violence in the joint border area or finding a compromise for the Abyei region which both north and South claim.
The African Union and former South African President Thabo Mbeki have tried to mediate between north and South but little has been resolved.
The only noticeable progress was the signing of a border security agreement last month to facilitate travel between the two countries. But a lack of an agreement on cross-border banking payments is hampering bilateral trade.
Sudan has accused Juba of supporting armed opposition groups fighting the army in two northern border states, a charge the South denies.
Kiir will come to Khartoum with eight ministers, the Sudanese foreign ministry said in a statement.
© Copyright Thomson Reuters 2023. All rights reserved.