Oil-Rich Saudi Arabia Wastes Astounding $35 Million In Food Every Day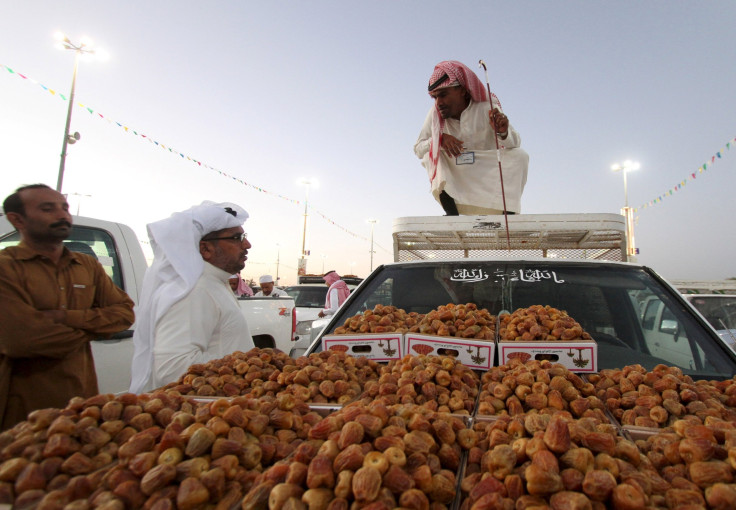 How much food can one country throw out in a year? In oil-rich Saudi Arabia, people waste enough food, cost-wise, to build more than 1,000 schools, 1,500 health centers and 50 hospitals every year, according to a new report by the country's Ministry of Agriculture. Every day, Saudis waste $35 million worth of food, amounting to $13 billion per year, the report, presented during a seminar in Riyadh called "Reducing Food Waste," found.
At that rate, Saudis toss out nearly $1.5 million in food every hour, economist Rashid Al-Fawzan said at the event, Gulf Digital News reported. By another attendee's estimate, the average Saudi wastes 1.2 to 1.4 kilograms, or 2.6 to three pounds of food a day, for a total of more than 1,100 pounds a year, reported Arab News.
That loss is showing no signs of diminishing, either. In 2016, Saudis are projected to waste 14 million tons of food. By 2020, it would rise to 17.5 million, that report indicated.
One reason Saudi Arabia wastes so much food could be because of social traditions and events with banquets are not fully consumed, so the food is thrown out. Food waste accounts for an estimated 28 percent of all waste in the country, according to a paper by Yousef Al-Saif, undersecretary of the Ministry for Municipal and Rural Affairs.
Regardless of these societal norms and customs, food wasting is a sin that should be punished, Sheikh Saleh bin Humaid, a member of the Council of Senior Scholars and imam at the Grand Mosque, said in a paper presented at the food waste conference.
Saudi Arabia is often cast as a land of economic and societal extremes, with shocking decadence among the wealthy and horrific deprivation among the oil-rich nation's poor, not to mention the low-paid foreign workers that constitute an estimated one-quarter of Saudi Arabia's population of 30 million. It's also known for a culture that is oppressive to and discriminatory against women, by forbidding them from obtaining a passport, getting married, traveling or engaging in other routine activities without the permission of a male guardian.
© Copyright IBTimes 2023. All rights reserved.
FOLLOW MORE IBT NEWS ON THE BELOW CHANNELS