Oleksandr Usyk 'Beats Canelo Alvarez Easy,' Roy Jones Jr Says
KEY POINTS
Oleksandr Usyk will fight Saul "Canelo" Alvarez under one condition
Roy Jones Jr. thinks Usyk will beat Alvarez but should not drop down to cruiserweight
Alvarez's promoter Eddie Hearn shared his thoughts about his fighter's potential move to cruiserweight
A fight for the ages is brewing as heavyweight king Oleksandr Usyk is open to fighting multi-division champion Saul "Canelo" Alvarez.
After wiping out the super middleweight division and making a historic run in his move to light heavyweight, Alvarez is now considering moving up another division—the cruiserweight.
Indeed, an Usyk vs. Alvarez fight will draw massive interest from fans, but according to Roy Jones Jr., who is a former super middleweight, light heavyweight and cruiserweight champion, Usyk will obliterate Alvarez with ease.
"To me, [Oleksandr] Usyk is too big for Canelo [Alvarez]," Jones told IFL TV in a recent interview. "Usyk beats Canelo easy, in my opinion. But Usyk is the heavyweight champion of the world. Why would you go down to cruiserweight when you're the heavyweight champion of the world?"
Jones went on to stress that despite the hype around Alvarez, Usyk should not risk his heavyweight supremacy by dropping back down to cruiserweight. The only exception for Jones is if there is a lot of money involved in the said superfight.
"Why would you [go back down to cruiserweight to fight Alvarez] when you have Tyson Furys, Deontay Wilders, Anthony Joshuas? You've got so many big guys in the weight class where you are champion right now that it makes no sense unless you're making way more money fighting [Alvarez], which you're not," the 52-year-old emphasized. "Usyk versus Fury right now is probably one of the biggest fights on the planet. Usyk versus Joshua is another big fight."
"I think it's all about a business decision," he added. "If there' s more money you can make fighting somebody else, then OK. But why would you sacrifice by gambling on getting beat because you lost the weight when all you have to do is stay where you at and dominate?"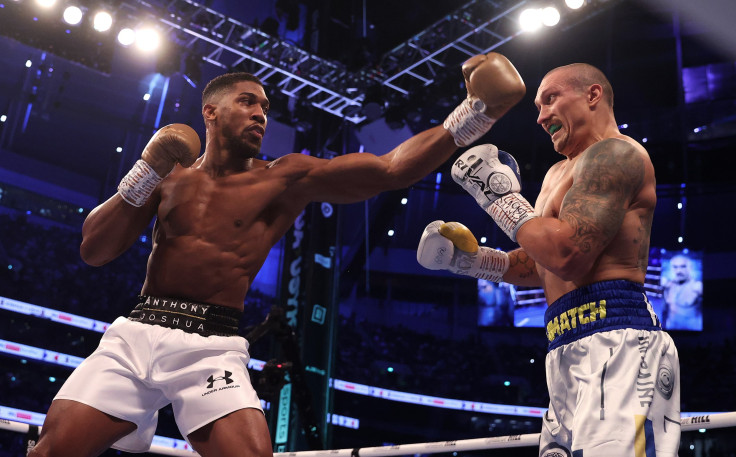 Usyk's stance on the matter remains the same. However, the only "condition" he proposes is that the fight against Alvarez should not have anything to do with his heavyweight belts.
"Canelo is a handsome man," Usyk said two weeks ago. "If he wants to box with me at cruiserweight, then I can go down there. But on condition that I still have my heavyweight belts because I'll go back there later."
Alvarez's promoter Eddie Hearn, on the other hand, wants him to dominate the light heavyweight division first before jumping into cruiserweight talks.
"I know there's talk of the cruiserweight fight. I just think that [Canelo] should do exactly the same as he did at 168 at 175," Hearn told IFL TV.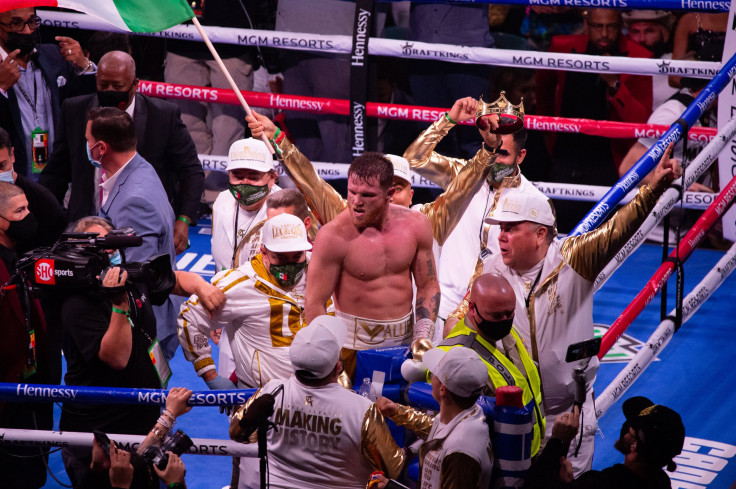 © Copyright IBTimes 2023. All rights reserved.