Olympia Police Protests: Andre Thompson and Bryson Chaplin Shot By Washington Officer Ryan Donald For Shoplifting Beer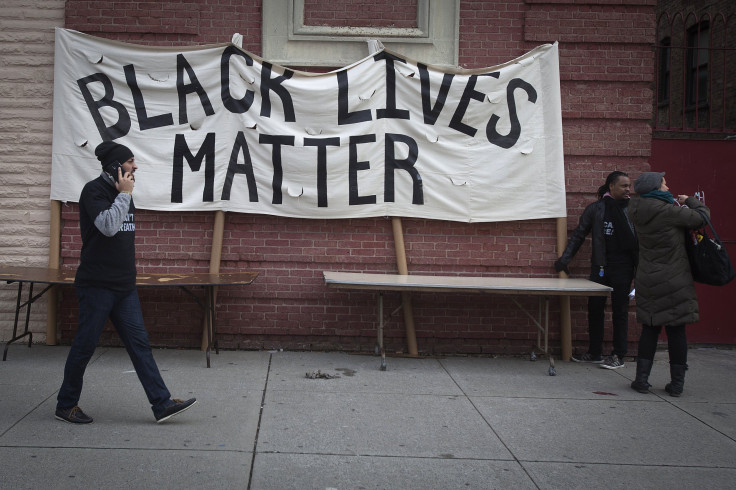 Protesters began to gather after two men suspected of shoplifting beer from a grocery store were shot and critically injured during a confrontation early Thursday morning in Olympia, Washington, officials said, according to KOMO news in Seattle. Protesters have since taken to the streets and city hall, chanting, "Stolen beer does not equal stolen lives," reported Q13 in Seattle, and an investigation has been launched.
The incident began at about 1 a.m. PDT Thursday, when police were called to a grocery store where employees reported an assault. Employees said two young black men with skateboards had attempted to steal beer from the store and allegedly threw the beer at store employees when confronted. Police investigated and an officer found two men in the area with skateboards matching the suspects' descriptions. A confrontation ensued, and the officer fired his weapon, hitting one of the men, said Olympia Police Chief Ronnie Roberts. According to a preliminary investigation, the officer was assaulted by the men near the back of his car, likely with a skateboard, Q13 reported. Roberts said the two men then ran into a wooded area, and when they later emerged, the officer fired again, striking the other man multiple times.
The officer, who was not injured in the confrontation, was later identified as 35-year-old Ryan Donald, who is white, Q13 reported. The wounded men were later identified as stepbrothers Andre Thompson and Bryson Chaplin, KOMO news reported. One man is reportedly in critical condition in the hospital, while the other is in serious condition. The mother of the stepbrothers commented in a radio interview that she thought the police had responded inappropriately.
"Even if it was them, did they have to open fire and shoot them? I mean, I heard one was shot in the chest. Was that necessary? I don't think so," she said to KOMO news.
Protests over the shooting began toward the middle of the day. Protesters chanted, "Stolen beer does not equal stolen lives" and "Black lives matter," a common refrain in recent protests around the country, including the recent demonstrations in Baltimore following the death of Freddie Gray.
There was no indication race played a factor in the shooting, Roberts told Q13. He told the station that he recognizes the seriousness of the situation considering the recent uproar over police treatment of minorities and asked for calm in Olympia while a full investigation is carried out.
© Copyright IBTimes 2023. All rights reserved.