Olympics 2012: Best Moments From London Games [Top 10 List]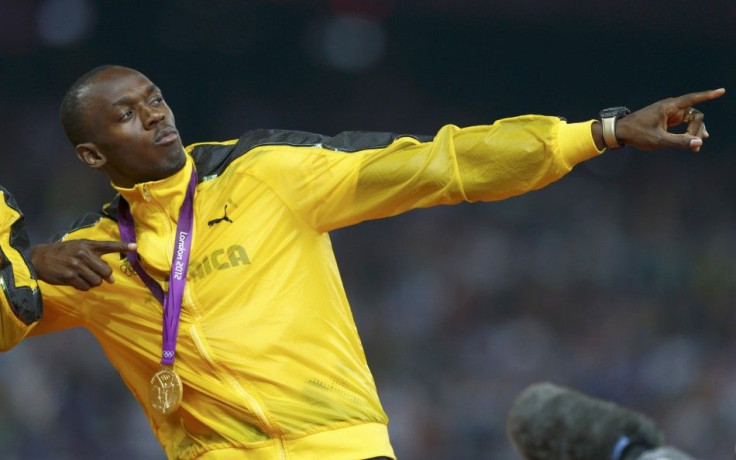 There was no shortage of great moments in the 2012 Summer Games from London.
We tried to break down the 10 best moments from 18 days of thrilling sports. Here they are in no particular order:
1. The 2012 Olympics Opening Ceremony certainly had a British spin to it, featuring unusual comedic performances by Mr. Bean on the piano and the Queen of England herself, parachuting down as a James Bond character -- a stark contrast compared to Beijing's opening ceremony. London lacked the extravagant spending, but still captured attention by dropping seven billion pieces of paper from a helicopter and keyed in on nostalgic theatrics and plenty of historical pop culture references. The host country did an excellent job of expressing one important attribute that is easily overlooked in such a huge event: character.
2. Oscar Pistorius of South Africa did what many thought was impossible. The 25-year-old sprinter, nicknamed "Blade Runner," became the first amputee to compete in the Olympics. Pistorius uses carbon-fiber artificial limbs to run with his double below-knee amputation, and participated in the 400-meter and 4 x 400-meter sprints. His participation in the 2012 Olympics represents a new chapter in sports history and proof that even disabilities cannot hinder a determined and inspired athlete.
3. The U.S. women's soccer team entered the London Olympics with a chip on their shoulders after a heart-breaking loss to Japan in the 2011 Women's World Cup Final. With vengeance on their mind, Team USA found themselves matched up with none other than Japan in the Olympic Final. This time around the U.S. were the victors after a tight 2-1 victory played at London's historic Wembley Stadium.
4. Misty May-Treanor and Kerri Walsh are undoubtedly the greatest beach volleyball duo in Olympic history. The pair had won gold in the 2004 and 2008 Olympics and finished on top once again in London.
5. After enduring enormous expectations, the U.S. women's gymnastics team dominated the competition and snatched gold in artistic gymnastics. Gabby Douglas also made headlines by winning the individual all-around event and became the first African-American woman to finish with gymnastics gold.
6. The reigning champion U.S. men's basketball team lacked size and depth at the center position, but still defended their gold medal titles against a tough Spanish squad. Kevin Durant and LeBron James were the leading forces for the Americans, while Carmelo Anthony also showcased his prolific scoring skills.
7. At only 17 years old, American swimmer Missy Franklin collected four gold medals and set two world records at her first Olympic games. While Franklin set the bar for the women's swimming, Michael Phelps redefined Olympic history and became the most successful Olympian of all time. Phelps now is the all-time medal leader and capped the London Games with four gold and two silver medals.
8. In front of his boisterous home crowd, Andy Murray finally defeated Roger Federer to earn his first Olympic gold medal, and the most prominent accomplishment in his tennis career. The victory vaulted Murray into history as the first British Olympian to ever win gold in men's tennis singles. Following the gold medal victory, Murray teamed up with Laura Robinson to grab silver in the mixed doubles event.
9. Usain Bolt swept the 100, 200, and 4x100-meter relays in the 2008 Olympics and did so again in 2012. Bolt played the lead role for a Jamaican team that owned the sprinting events in London. Jamaicans finished first and second in the 100-meter race and then followed up with first, second, and third in the 200-meter sprint. To cap off the sweep, Bolt anchored the Jamaican in a captivating performance that also earned them gold in the 4x100-meter relay.
10. The closing ceremonies to the 2012 London Olympics tied together different generations of music in a unique way. Pop music artists such as Jessie J, the Spice Girls, and One Direction covered everything from Pink Floyd to the Pet Shop Boys. The theme was clearly one that paid homage to British culture from both past and present. The overall consensus was that London completed a well-run Olympics with style and class.
© Copyright IBTimes 2023. All rights reserved.