ONE Championship Prioritizes 'Finishes' With Major Rule Change In Submission Grappling
KEY POINTS
ONE Championship will host two more submission grappling matches in May
Chatri SItyodtong lays out some major rule changes for submission grappling
Twin brothers Tye and Kade Ruotolo will make their promotional debuts on May 20.
Submission grappling has been part of ONE Championship's wide gamut of disciplines ever since it transitioned from an upstart mixed martial arts (MMA) promotion to a full-blown combat sports organization in 2017.
In recent times, the Singapore-based outfit doubled down on its commitment to give the sport a fair share of the spotlight by assembling a roster of world-class grapplers consisting of Gordon Ryan, Andre Galvao and Danielle Kelly.
Moreover, two submission-only contests were booked on the historic ONE X card this past March—with Galvao and Kelly going up against mixed martial artists Reinier de Ridder and Mei Yamaguchi respectively.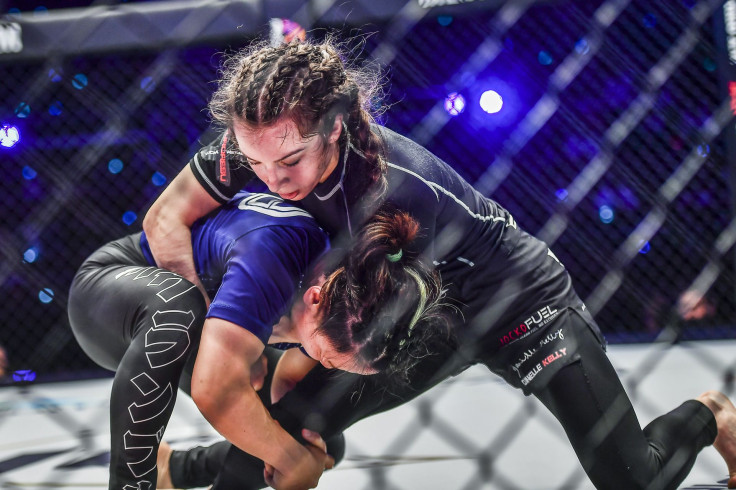 However, both bouts garnered anticlimactic results as Galvao and Kelly went the distance with their counterparts.
Taking a page from the rulebook of the now-defunct Metamoris, a match is declared a draw if the 12-minute encounter expires without a submission.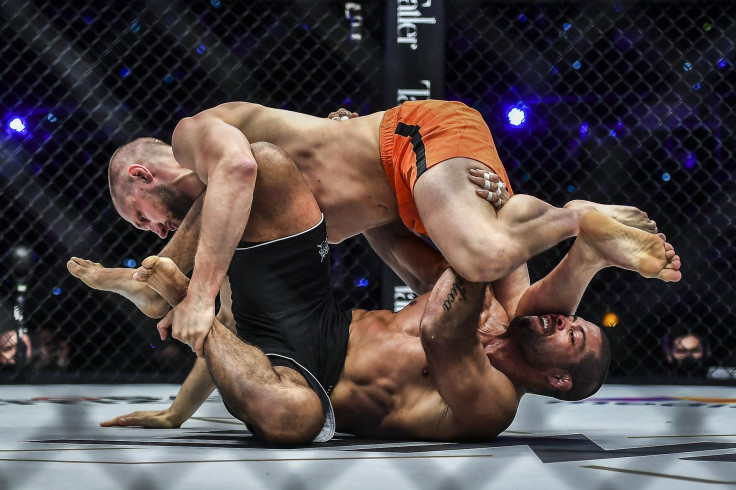 While the aforementioned grappling tiffs fell short of living up to the hype at ONE Championship's 10th-anniversary extravaganza, it served as a catalyst for the company to make some adjustments to assure its fans of a definitive ending.
Chatri Sityodtong—the chairman and CEO of ONE Championship—confirmed the rule change in a post on Facebook last Monday, April 18, baring that if a match ends without a submission after 12 minutes, the competitor with the most number of real submission attempts will be proclaimed as the winner.
The promoter also affirmed that yellow cards will be given for stalling.
"At the risk of offending some folks in our jiu-jitsu community, I feel that a part of the essence of jiu-jitsu has been lost in the last several years. Too many bulls--- strategies, positions, and techniques designed only to score an advantage and/or points have sadly emerged in recent years, especially in the Gi," Chatri stated.
"Since the birth of Brazilian jiu-jitsu by the Gracie Family, the true essence of the 'Gentle Art' has always been to finish fights, be it on the streets, in the ring, or on the mats," he added.
Its updated ruleset will take into effect at the promotion's upcoming live event on May 20th as Chatri announced two submission grappling showdowns to complement the kick-off of the ONE Flyweight May Thai World Grand Prix quarterfinals.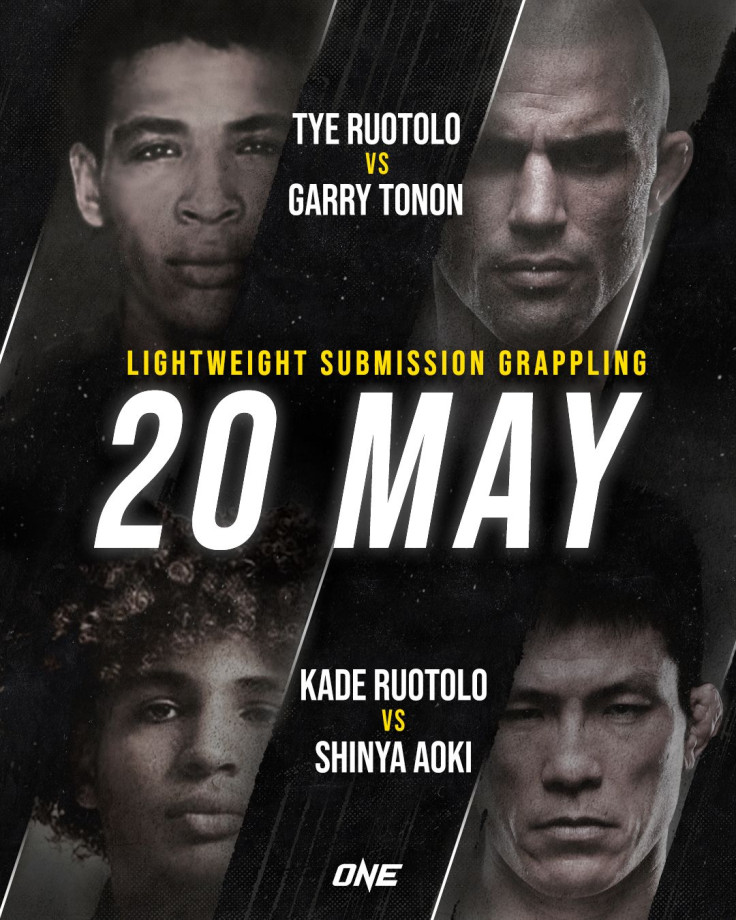 Twin brothers Tye and Kade Ruotolo will make their promotional debuts on the same card versus a pair of seasoned veterans in Garry Tonon and Shinya Aoki.
Tye will take on Tonon, while Kade will share the mats with Aoki.
The 19-year-old siblings are Brazilian jiu-jitsu black belts under Galvao and have gone to win numerous medals in various international tournaments at their tender age.
On the other hand, Tonon and Aoki have seen and done it all in the submission grappling world before embarking on a professional career in MMA.
Both men are coming off disappointing setbacks in MMA—with Tonon succumbing to Than Le's knockout power in a featherweight world title fight last March and Aoki bowing to Japanese rival Yoshihiro Akiyama at ONE X.
Washing away the bitter taste of defeat will surely be on the agenda of Tonon and Aoki, but their young and brazen foe will have the opportunity of a lifetime to shine on the global stage by spoiling the party.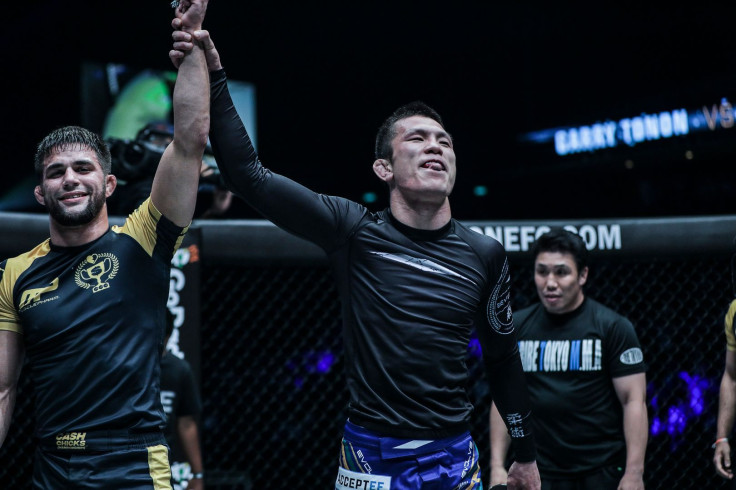 "The world will witness the extraordinary genius of four superstar champion jiu-jitsu finishers doing what they do. Finish! If you know nothing about jiu-jitsu, you do not want to miss these matches. If you know something about jiu-jitsu, you will not miss these matches," Chatri expressed.
© Copyright IBTimes 2023. All rights reserved.