One In Five US Women Raped During Lifetime, Says CDC Report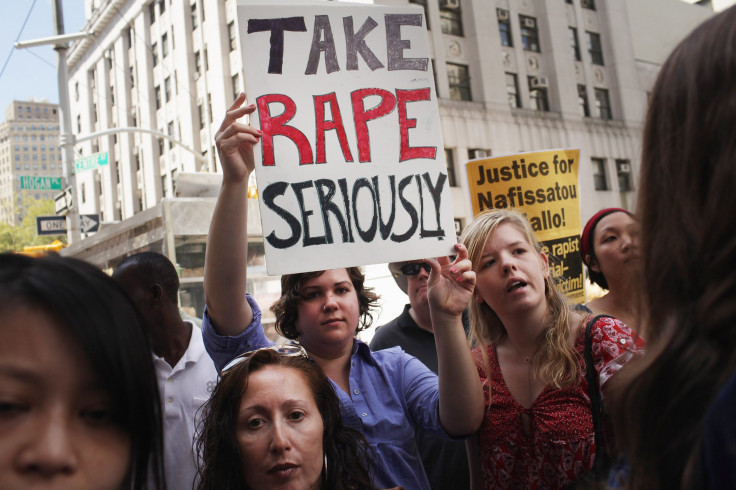 A new study by the U.S. Centers for Disease Control, or CDC, found that one in five women in the US have been raped at some point in their life.
The CDC report also reveals that 44 percent of women have suffered other forms of sexual violence during their lifetime.
"Many victims of sexual violence, stalking, and intimate partner violence were first victimized at a young age. Among female victims of completed rape, an estimated 78.7 percent were first raped before age 25 years (40.4 percent before age 18 years)," the CDC report reads.
The report is alarming as it is consistent with a UNICEF report which concluded that 1-in-10 girls is being raped before she turns 20.
The CDC report says that in most rape cases, victims were sexually abused at a very early age while most of them (46.7 percent) personally knew their abusers.
The survey raised serious concerns over the growing number of sexual assault cases in the U.S.
"Although progress has been made in efforts to prevent sexual violence, stalking, and intimate partner violence, these forms of violence continue to exact a substantial toll upon U.S. adults," the study report said.
Anti-rape education needed
The CDC has suggested some immediate measures to decrease rape and sexual abuse cases which includes promoting safe relationships.
"It is clear that many of these forms of violence are first experienced by many in adolescence and young adulthood. This suggests the critical need for primary prevention to focus on promoting healthy relational behaviors and patterns that can be carried forward into adulthood," says the report.
"Continued surveillance of sexual violence, stalking, and intimate partner violence is needed to understand these public health problems better and to serve as a measuring stick by which the success of prevention efforts can be gauged," the report concluded.
The report has reignited the ongoing debate about the so called 'rape culture' which relates rape cases with pop songs and even the recent celebrity photo hack. There have even been cases where social experts have 'advised' women to drink less in order to avoid being raped.
However, the truth is different as revealed by the CDC study. It suggests that only 1-in-10 rape victims consumed drug-laced alcohols, while half of the victims claimed to have been abused by an acquaintance.
This article is copyrighted by IBTimes.co.uk, the
business news
leader
FOLLOW MORE IBT NEWS ON THE BELOW CHANNELS