Oprah Winfrey's Auction: See What The Billionaire Is Selling Off
Oprah Winfrey is known for giving away a tremendous amount of merchandise through her special "Oprah's Favorite Things." Now, Oprah ups the ante by selling off her own belongings in an auction called "The Oprah Winfrey Collection." All proceeds from the sale, taking place on Nov. 2nd at the Santa Barbara Polo and Racquet Club, will benefit the Oprah Winfrey Leadership Academy Foundation College Fund.
The auction site describes the personal collection that come from Oprah's homes in Hawaii, Chicago, Indiana and Santa Barbara. Along with pieces of furniture, portraits and Oprah's personal Vespa, there are hundreds of items up for grabs. The 29 pages worth of items sold on KaminskiAuctions.com will be avaliable in the coming weeks but we thought we would get you an early head start and show you the best of what Oprah's auction has to offer: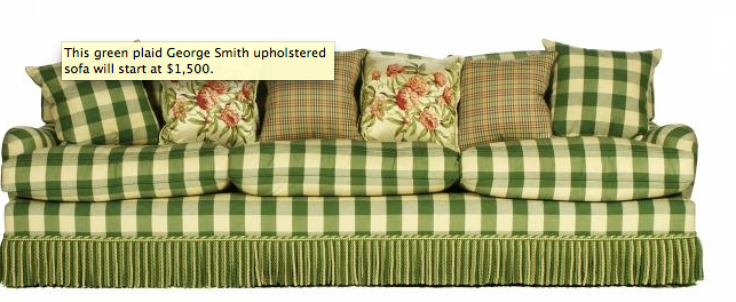 This 13-foot lime green velvet sofa has an auction estimated value of $3,000 to $4,000. This is a George Smith Standard Arm sofa, in green plaid upholstery, with green and cream rope edge detail and matching fringe, along with six pillows, including two in matching fabric, two in multicolor plaid fabric, and two floral patterned pillows, with label, made in Newcastle, England. The sofa sat in Oprah's Santa Barbara home, and now, with any luck, it could be in yours.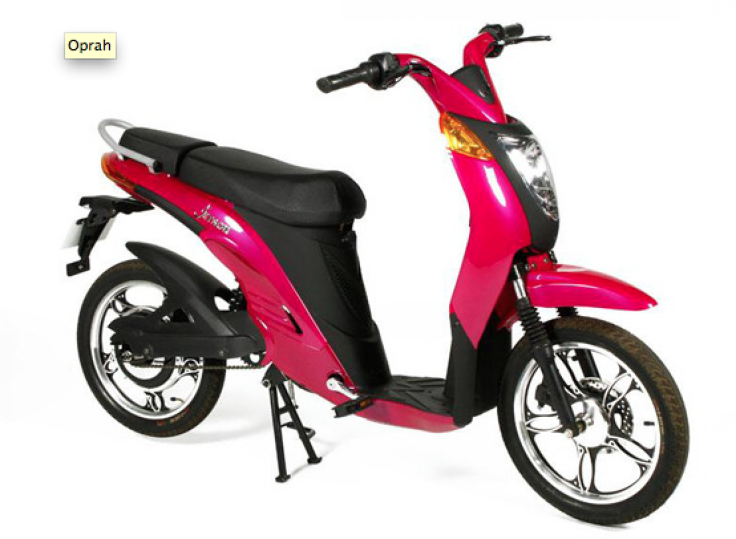 This bike is one of five that are up for grabs during the auction. The Jetson electric bike comes in magenta, with electric motor, removable lithium ion battery and pedals. The auction estimate is set for $1,000 to $2,000 and is autographed by Oprah herself. There is no word yet on whether or not she's actually driven it, but one can hope.
At an auction value between $1,000 and $2,000, this Bottega Veneta Steamer Trunk features black leather, and brass hardware. Aside from the legendary designer Italian name, just imagine some of Oprah's clothes being in there and it's well worth the price.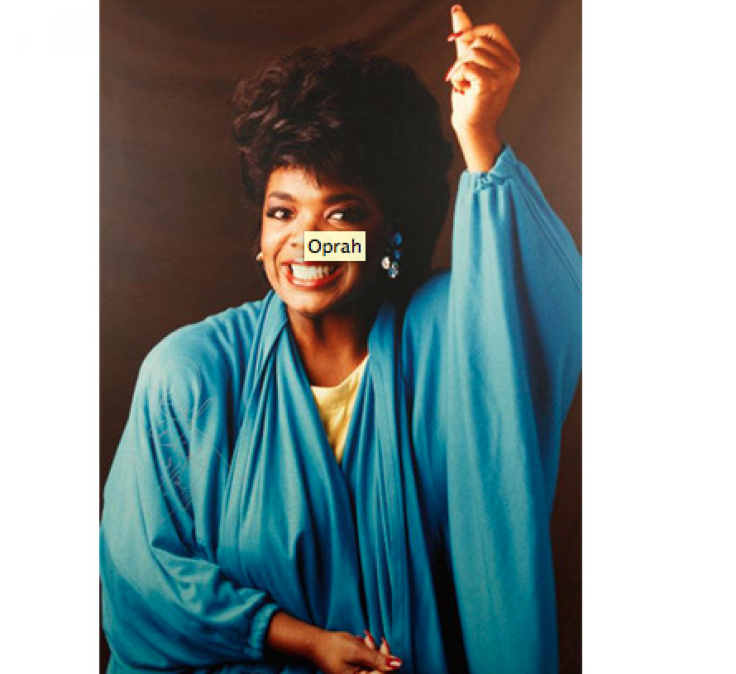 For a measly $200 to $400 you can own this portrait of the legendary talk show host herself. Having her hanging anywhere in your home would probably be a perfect addition. This enlarged portrait was a piece in Oprah Winfrey's Santa Barbara home.
The Oprah Winfrey Leadership Academy Foundation College Fund benefits graduates of her school for girls in Africa, helping them get into higher education Universities all over the world. Among these items, Oprah also plans to auction off chandeliers, a marble bathub and many vintage pieces.
© Copyright IBTimes 2023. All rights reserved.